January 2021 Exhibition: The Year of the Cow
Group exhibition
Jan. 9 - Feb. 5, 2021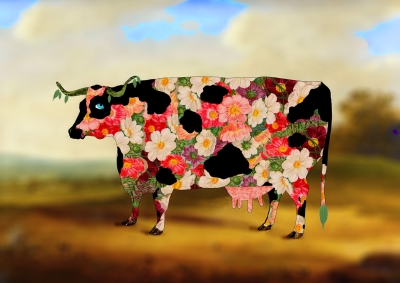 Welcome to the Year of the Cow, the 2nd in the 12 year cycle of animals. As the rat scurries away, the cow is faced with many unresolved challenges from the previous year. The 2021 is the year of the White Metal Cow which is considered to be gentle and responsible, but also stubborn. We hope our knight in shining armor, I mean cow, will help save the day and lead us to greener pastures. Starting off this year's exhibitions on a bright note, we hope you'll enjoy seeing our cow show.
Wishing everyone a safe and Happy New Year!
Bruce Osborn / FCCJ Exhibition Chair