FCCJ Concert by Leading Flutist, Hisako Yoshikawa with Chiho Akaishi (Pianist)
Wednesday, October 11, 2023, 6:30 pm – 9:00 pm (Door opens at 6:15pm)
Hisako Yoshikawa, a leading flutist whose performance at the FCCJ a few years ago drew the hearts of members, will grace the Club again bringing her warm entertaining style marked with quality performance.
This concert will showcase her music for children in Sri Lanka at a cultural exchange program to introduce Japan and her compositions of famous Japanese melodies. Sri Lanka has a long history with Western music but exposure to Japanese melodies and classical pieces performed by professional players is still growing.
Yoshikawa`s music that was performed with explanation and created for foreign understand,
At the FCCJ she will also play her rendering of Japanese classical music –Sakura-Sakura and leading music for the internationally popular Oshiin television drama composed by Koichi Sakata.
Please come and join us for this interesting and informative concert.
Tickets for the event, including Dinner and one drink, are 11,000 yen.
Get your reservation in early! Sign-up sheets will soon be full, so please make a reservation as soon as possible by phone 03 3211 3161 to the front desk or online. https://www.fccj.or.jp
Cancellations within 48 hours will result in a full charge.
Hisako Yoshikawa (Japan)
Hisako Yoshikawa is one of the most famous flute players in Japan. She played many kinds of works gracefully, and the tones of her flute are often described as poetical. She made her debut from Nippon Columbia and has released a lot of CDs. Hisako has played with a lot of famous orchestras and musicians including Czech Philharmonic Octet, Zagreb Quartet, Jozsef Eotvos (guitar), and has also performed overseas.  Hisako has also given concerts which serve as the economic and cultural exchange with countries of APEC, China, Qingdao, and Republic of Serbia.The maternity concerts which give expectant mothers relaxing time have been brought to attention and now 500,000 babies-to-be have heard the tones of her flute. She also played in front of Princess Akishino Kiko in 1993, Prince and Princess Akishino in 2014.
She also began giving the benefit concerts under the theme of "anima", "bond", and "life" in 2017, which are still under sail.Her performance had been used for departure melody at JR Kamakura Station for 3years since 2014, which received publicity as the world's first project of the kind.
In 2017, her CD "Sakura" got showcased in all the airplanes of Japan Airlines during their international flights.  In these days, Hisako released a lot of pieces of her own composing.
She also writes essays and gives lectures at Universities.
Hisako is a member of the Japan P.E.N. Club, the Kamakura P.E.N Club and has published the collected essays from Shinjinbutsuorai-sya.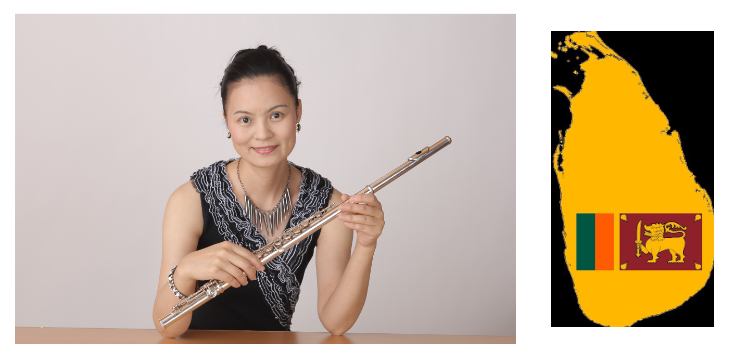 The Entertainment Committee
------------------------------------------------------------------------------------
FCCJ コンサート: スリランカ公演を終えて
フルート奏者・吉川久子、赤石千穂 (ピアニスト)
2023年10月11日(水) 18:30‐21:00 (開場18:15)
日本を代表するフルート奏者吉川久子はスリランカで文化交流として
日本を紹介しながら心に残る美しい日本の旋律と彼女の作曲作品を演奏し
子どもから大人までを対象にコンサートを行ってまいりました。
西洋音楽にもあまり接することの無いスリランカでプロの奏者による日本の旋律やクラッシックの楽曲は多くのスリランカ人に大きな感動と日本に対する興味を与えました。
フルートを通じて交流を持った彼女がこの度スリランカの芸術大学での講義をはじめ
コンサートで感じたことなどトークを交えたコンサートをいたします。
セイロン(紅茶)として知られるスリランカという国の紹介も彼女の演奏活動のひとつに加わりました。
そんな彼女の演奏は初のプロフルート奏者によるスリランカ公演として、現地で大変な歓迎を受けました。
日本を代表する「さくらさくら」日本古謡に加え、吉川久子の作曲作品「谷戸の風」そして、スリランカ人に人気のあるTV番組「おしん」のテーマ曲また吉川の研究テーマである両国の子守歌などを6会場でのスリランカ公演で感じたこと等トークを交えお楽しみください。
料金: 11,000円 ディナー、飲み物1杯付(税込)
満席が予想されますので、お申し込みは今すぐ電話でフロントへ 03 3211 3161またはOn-lineでどうぞ。https://www.fccj.or.jp
48時間以内のキャンセルはフルチャージとなります。
吉川久子プロフィール(日本)
吉川久子は日本を代表するフルート奏者。様々な楽曲を優雅に奏で、彼女の音色は詩的響きと評価されている。日本コロムビアよりデビューし、数多くのCD作品を発表。チェコフィルハーモニー八重奏団やザグレブ四重奏団、ハンガリーのヨージェフ・ウトバッシュ(ギター)との共演など世界のアーチストとの共演や海外公演を行っている。APECをはじめ、中国、青島、セルビア共和国など、経済文化交流の懸け橋として、コンサートも行っている。リラックスタイムを演出するマタニティコンサートは、脚光を浴び、国内で50万人の胎児にフルートの音を届けた。1993年、秋篠宮紀子妃殿下、2014年秋篠宮両殿下のご臨席も仰ぎフルートの音を披露している。世界の未来の子供たちへ、「命」「絆」「生」をテーマにチャリティコンサートも行う。
2014年より3年間、JR鎌倉駅の発車メロディとして、世界初企画として、フルートの演奏で採用され話題を集めた。2017年には「櫻」というCDが日本航空国際線全機で紹介された。
近年、多くの作曲作品を発表。また、エッセイの執筆や大学での講義も行っている。
新人物往来社よりエッセイを刊行。日本ペンクラブ、鎌倉ペンクラブに所属。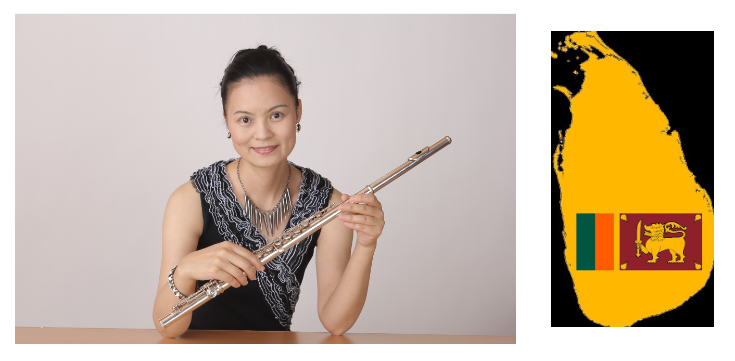 エンターテイメント委員会