OYAKO (Parents and Children) Group Photography Exhibition
OYAKO (Parents and Children)
Group Photography Exhibition
July 8- August 9, 2019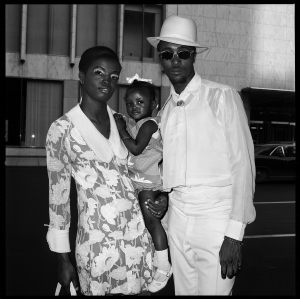 photo by Eiichiro Sakata
Oyako Day is on the 4th Sunday of July and in celebration of that special bond, this month's exhibition is a group show featuring images of parents and children in Japan and overseas. Photographs from China, Bangladesh, Myanmar, Vietnam, Cambodia, and Mongolia, to Syria, Palestine, Ethiopia, Uruguay, United States, and under the sea are included in this show. The pictures were selected from a mix of 25 well-known and up-and-coming photographers who have focused their cameras on parents and children.
Recently, fights between oyako have been featured in the news, which highlights the difficulties that we are facing not only as a family, but also in the society as a whole. The parents are the first bond for the newborn baby and it is the base on which all future relationships are built. The weakness or strength this foundation can lead to becoming part of the problem or part of the solution when dealing with social issues such as domestic violence, addiction, and mental health. We are all here because we are part of a long unbroken chain of life. If we appreciate the life we were given, then shouldn't we be more concerned about the world we leave for future generations?
The Exhibition Committee would like to express our gratitude to all the photographers who are participating in this exhibition along with our appreciation to The Photographic Society of Japan for introducing cameramen from other countries.
Photographers
Jigmed Bayarmagnai, Everett Kennedy Brown, Mikel Flamm, Haruking, Yoshiro HIigai, Taishi Hirokawa, Tomoki Hirokawa, Yoshi Itokawa, Anisur Khondoker, Tadashi Kumagai, Shisei Kuwabara, Zaw Min, Bahan Nguyen, Junya Nishikawa, Ikuo Nakamura, Kazuyoshi Nomachi, Bruce Osborn, Eiichiro Sakata, Kyo Shimizu, Mayumi Takahashi, Mira Takahashi, Herbie Yamaguchi, Natsuki Yasuda, Taisuke Yokoyama, Megumi Yoshitake
The Exhibition Committee