THE PAPER for Art and Life
Artwork by Hiroshi Sunto
Oct. 5 - Nov. 1, 2019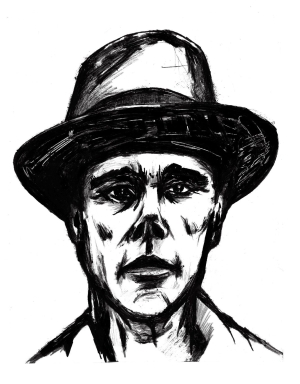 Oct. 10 (Thur.) opening reception 19:00 -21:00 VIP Room.
I studied nihonga-style painting since I was young and a few years ago began experimenting with stiff oil painting brushes to make thick line portraits. With a background in designing magazines and record jacket covers, I enjoy creating images that are bold and graphic. I didn't have any particular plans for showcasing these paintings until a friend suggested making a large tabloid size free-paper and putting my artworks on the cover. I though it was fun idea to do something in printed media as so much of the work nowadays is shown digitally over the internet. The artwork in this exhibition is the process that led to the creation of the 'THE PAPER'
Hiroshi Sunto bio
Born in Tokyo in 1955. Sunto began his career at Nippon Design Center and later moved to Breakfast, a design office presided by Ryoko Ishioka. In 1985, he opened Sunto Graphics and has designed album covers for over 130 musicians, including Motoharu Sano, Dreams Come True, and Eikichi Yazawa. In addition, he has been the creative director for a number of magazines. This year, Sunto launched his large format free-paper 'THE PAPER'.
Bruce Osborn / FCCJ Exhibition Chair