Cotton Fields
Photography by Osamu Nagahama
Sept. 5 - Oct. 2, 2020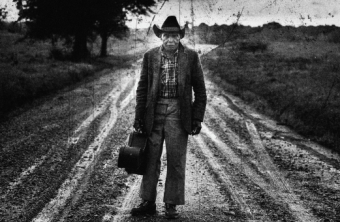 The exhibition of "Cotton Fields," a collection of photographs of Bluesmen, taken by photographer Osamu Nagahama in the Southern United States. Nagahama started listening to American music at FEN (Far East Network, now AFN) when he was in elementary school, especially devoted himself to the goodness of the Blues. Since then, while shooting as a commercial photographer, his longing for Bluesman has been hard to break, and for four years since he was about 50 years old, he has traveled to the Southern United States for 10 times and photographed 70 Bluesmen, whom he met in the landscape of ghetto in the deep south, where almost no foreign people can enter. His passion resonates with the souls of the tough-looking Bluesman. We may hear the sounds from the portraits.
This exhibition settled commemorate with the publication launch of "Cotton Fields" on February 2020.
Profile
Born 1941 in Nagoya Aichi Prefecture. Graduated from the Department of Sculpture, Tama Art University. Prior to turning into a freelance photographer in 1966. Nagahama worked as an assistant for the Japanese well known photographer, Yoshihiro Tatsuki. From the late 1960s onwards, his main subjects have been the scenes surrounding overseas rock festivals and countercultures, He is also renowned for works in fashion, advertising, and portraits. Major publications: Hell's Angels, Mosa no gankubi, The Tokyo Hundreds
Bruce Osborn / FCCJ Exhibition Chair