September 2022 Exhibition: "A Life of Trains: Spotlighting 1950s-60s"
Photo exhibition by Wally Higgins
September 3 - September 30, 2022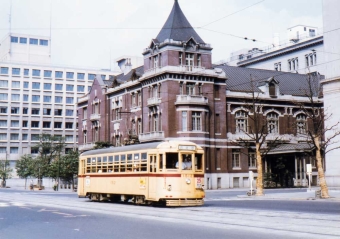 ©Wally Higgins
Lifelong railway enthusiast Wally Higgins is an American photographer, who, as an adviser for Japan Railways for more than half a century, shot over 6,000 train and tram photographs from the late 1950s. He was honored in 2007 with a Special Award for lifetime achievement from The Photographic Society of Japan.
To celebrate his life's work, The Foreign Correspondents' Club of Japan (FCCJ) is holding the "Wally Higgins Photo Exhibition" from September 3-30. Born in New Jersey in 1927, University of Michigan graduate Higgins first came to Japan in 1956 while working as a civilian contractor for the US Navy and Air Force. From the early 1960s, he has been employed as a consultant for the Corporate Planning International Department of the East Japan Railway Company.
He has published over 15 books with JTB Publishing that include four volumes of his 'Showa 30's Historic Railway Scenes' from which many of the exhibition photos will be sourced. Unlike his Japanese colleagues in the late 50s and 60s, Higgins' says that his job enabled him to travel freely and to shoot with his beloved Kodachrome color film. "I am thankful that I used Kodachrome film 60 years ago, for it still holds its color and clarity after so many years."
"I hope that these photos will bring back good memories to readers who remember those days, and that younger people will be interested to see what Japan looked like back then," says Higgins.
Bruce Osborn / FCCJ Exhibition Chair