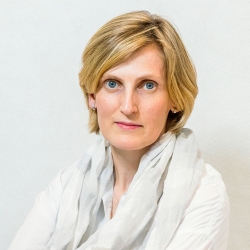 Photograph © Julio Shiiki
Dear members,
No one can say the FCCJ doesn't cater to a broad range of interests, and this past month has provided a superb illustration of how we can simultaneously be at the center of different worlds. Tsuyoshi Kusanagi, a former member of SMAP, the boyband that dominated Japanese media for decades, made a rare appearance to talk to members about his role as a transgender woman in the hit film Midnight Swan.
The event has been viewed well over 200,000 times on YouTube. Just two weeks later, we provided a platform for the academics who were denied appointment to the Science Council of Japan, in what became the first serious setback for Prime Minister Yoshihide Suga's fledgling government. That press conference was front-page news for Japanese media. If you missed either of these events, I highly recommend you watch them online.
Meeting our mission
Our job of providing insights into Japan's changing society, politics and pop culture for club members and the country as a whole is never an easy one. My two short months in this job have brought home to me just how much behind-the-scenes effort on the part of our staff and volunteers goes into coordinating the guests and livestreaming events for those who can't be present. At the same time, they have to make sure everyone is protected as far as possible from the risk of Covid-19 infection.
If you want these efforts to continue, please keep supporting us as members, even if you are less inclined to visit the club during the pandemic. Don't forget, you can watch the discussions live and ask questions remotely, even if you can't attend in person.

F&B and committees
In other news, you may have heard that our food and beverage vendor, BPI, who take care of the Main Bar and the Pen & Quill restaurant, will be leaving us at the end of December. We're in the final phases of picking a successor to take over the operation, and in the meantime we're planning some special farewell offers for members, so please take advantage of those in the last two months of the year. Some members have asked me about how best to support the FCCJ through these unprecedented times. Enjoying a delicious meal at a reasonable price is actually a great way of doing just that. That includes eating at Masukomi Sushi on the 6th floor, or just picking up one of their wonderful take-away offerings for lunch or dinner.
Finally, don't forget that we are always looking for members to join our committees and bring their expertise to various aspects of our management. We still have vacancies for the Associate Member Liaison Committee and the IT Committee and would be delighted to hear from anyone who is interested in taking part. Please don't hesitate to contact me at president@fccj.or.jp, or via the office.
● Isabel Reynolds has been reporting for Bloomberg in Tokyo since 2012. She has lived in Japan for more than 20 years and been a Regular Member of the FCCJ for most of that time.