Image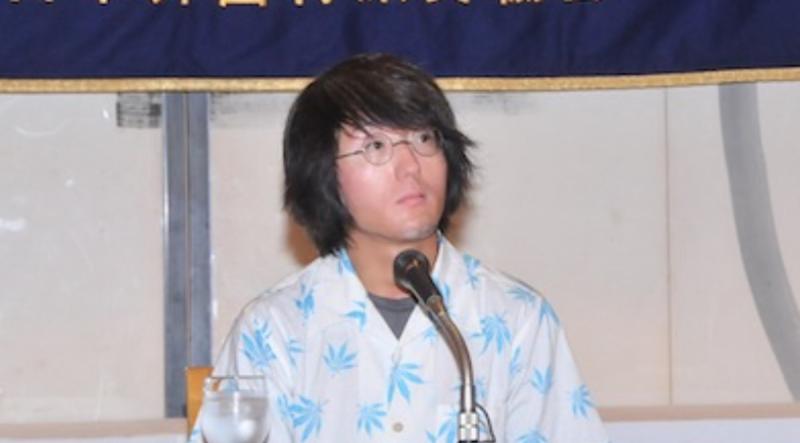 July's second screening about youth in imperiled situations, The End of the Special Time We Were Allowed is perhaps the first-ever film made by a young director about a friend's suicide, completed as he continued to grapple with his own imagined role in it.
But the story hadn't begun that way.
Shingo Ota was a high school friend of Sota Masuda, a talented young singer-songwriter who dropped out when he won a major competition and headed off to Tokyo to become famous. When his major-label debut falls through, Masuda gradually turns to drugs to blunt the pain of his loneliness and despair. After a brush with death by overdose, he returns, defeated, to his Nagano hometown. There, his friends rally round him, and some of his youthful confidence and energy returns. Ota —who had studied film at Waseda — is recruited to make the documentary about Masuda's comeback.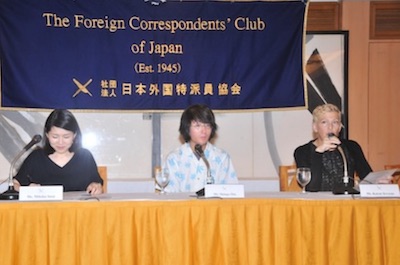 Ota and interpreter Mihoko Imai listen to the reminder
of the film's theatrical opening in Tokyo.
Unfortunately, Masuda's optimism dims and he kills himself in the midst of the project, leaving a note for Ota: "Be sure to finish the film," it says. "And try to give it a happy ending."
Ota was devastated and angry, a feeling that he translates into fictional bookending scenes which drew some criticism from FCCJ's audience for their violence.  But Masuda's note definitely proved helpful: "I was determined to finish the film," Ota said during the Q&A, "so I think I would've finished it whether Sota left the note or not. But it helped his family understand what he wanted, and they agreed that I should continue."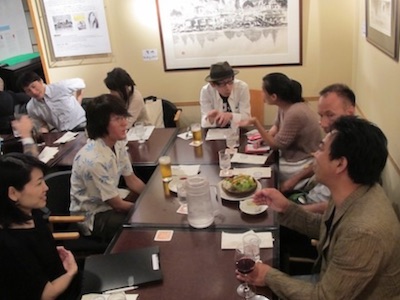 Ota and producer Yutaka Tsuchiya (in hat) join audience members
in the Main Bar after the screening.
As for the fictional violence, Ota explained that he wanted to draw a stark comparison between the type of suicide that occurs when someone is suddenly overwhelmed by hopelessness, and Masuda's choice of death, "which was planned, carefully and deliberately. I wanted to use [the bullying scene of a suicide victim] to find a way of portraying this difference. The [female character] who killed herself did so without thinking. This type of suicide we can prevent. We need to give them the opportunity to rethink their choices."
With so many Japanese youth making the same choice, The End of the Special Time We Were Allowed opens a much-needed crack into their world. More than just a record of a life cut tragically short, is a tremendously personal, poignant and finally, revelatory inquiry into the increasingly low expectations of today's youth.
— Photos by Koichi Mori and FCCJ.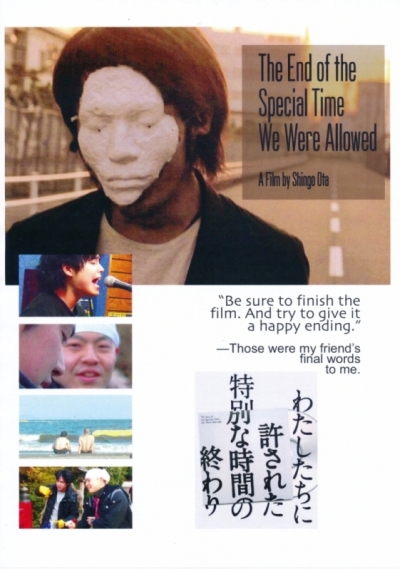 ©Midnight Call Productions
Media Coverage