October 2021 Exhibition: Last Wanderers of the Himalayas
Photos by Masaru "Jumbo" Kadotani
October 4 - November 5, 2021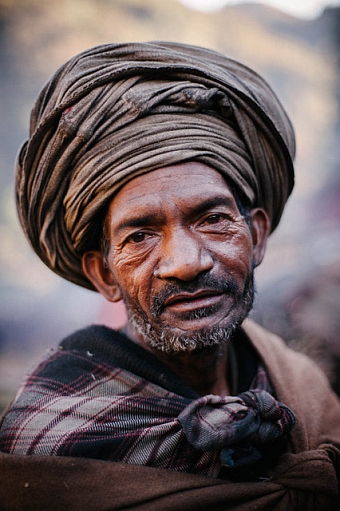 In the lush hills of western Nepal that intersect at the junction of harsh Himalayan mountains and wide North Indian plains, there is an ethnic group living a wandering life between edge of the wild nature and human habitation. They are called the Raute, "the kings of the forest". Speaking Khamchi, their native language, they have chosen to live a nomadic life instead of settling in one location and farming. The Raute people are hunter-gatherers surviving on a diet of jungle monkeys and other wildlife as they traverse between the natural environment and the outskirts of civilization. The tribe exchanges wooden containers carved from trees for provisions from traders and village farmers.