Image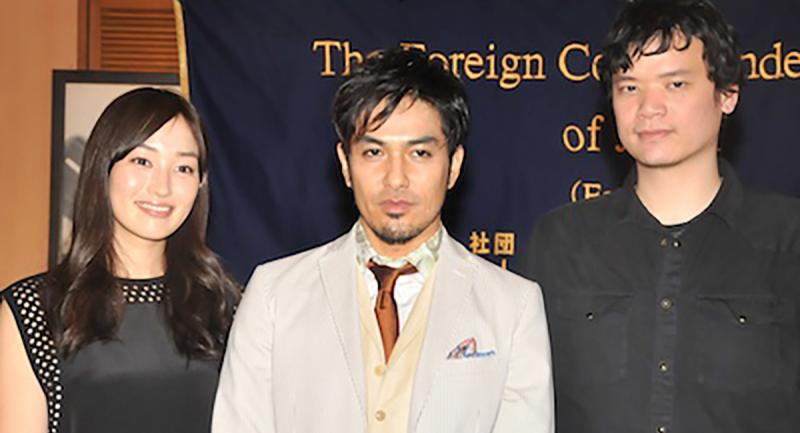 Marking a groundbreaking collaboration between Japan and Indonesia, the highly anticipated Killers arrived at FCCJ just days after its world premiere at the 2014 Sundance Film Festival and less than a week before its Japan debut on February 1. The pan-Asian thriller was coproduced by Nikkatsu Corp. and Indonesian production house Guerilla Merah Films. Shot in Tokyo and Jakarta, the film's creative team includes some of the hottest names in the business: producer Yoshinori Chiba of Cold Fish fame and executive producer Gareth Evans of The Raid: Redemption.
One-half of the acclaimed directing duo the Mo Brothers, Timo Tjahjanto heaped praise on Nikkatsu's support of the venture, which spent only 15 days shooting in Tokyo before moving to Jakarta for 40 more.
Although some people were scared off by the MC's description of Killers and the truly frightening Japanese poster, they were missing the bigger picture: this film is one of the first major international coproductions with a Japan studio — a trend that will surely continue. Films in this violent, psychological thriller genre (sometimes derisively called "torture porn") are an outgrowth of the J-Horror films that became so popular worldwide in the 90s, another big story. These genre films also tend to be cheaply made, but they also tend to be among the most profitable films at the global box office.
So Killers is an immensely newsworthy film — as well as a well-reviewed one — and the FCCJ audience was privileged to have an opportunity to discuss its making with the filmmaking team.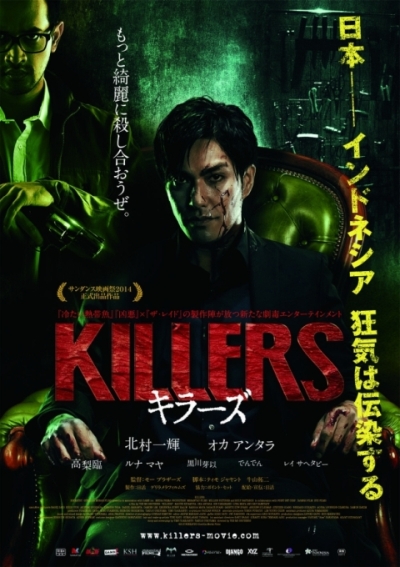 © 2013 NIKKATSU/Guerilla Merah Films
Media Coverage