Image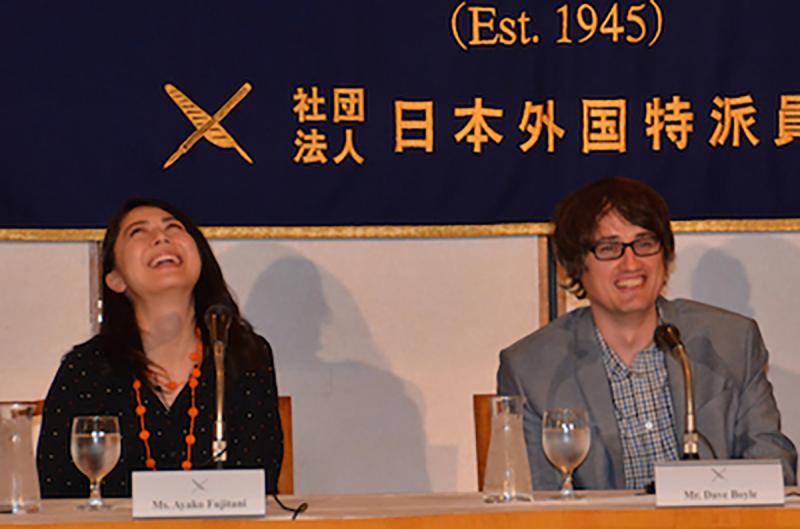 The world needs more filmmakers like Dave Boyle. Maybe then we'd have a better chance to stem the tide of xenophobia, monolingualism and cross-cultural misunderstanding. Every one of his five award-winning, independently produced features is bilingual, and his actors hail from a global village of backgrounds.
"A lot of times at Q&As, the first question I'm asked is 'What is your obsession with Japanese culture?'" said Boyle, in response to the first question he was asked at the Q&A following the screening of his beautifully shot thriller Man from Reno. "I wouldn't necessarily call it an obsession," he explained. "I think there's a lack of diversity in American film. There are very few movies that deal with culture in an off-hand way, the way it is in real life. [Reno] has people from all different backgrounds in it, but that's not necessarily the point of the movie… It just so happens that I sort of speak Japanese, and in wanting to explore that space in movies, it naturally progressed from that. "
(Boyle is being modest: he actually speaks Japanese fluently, and his facility with the language has proven crucial to each of his films.)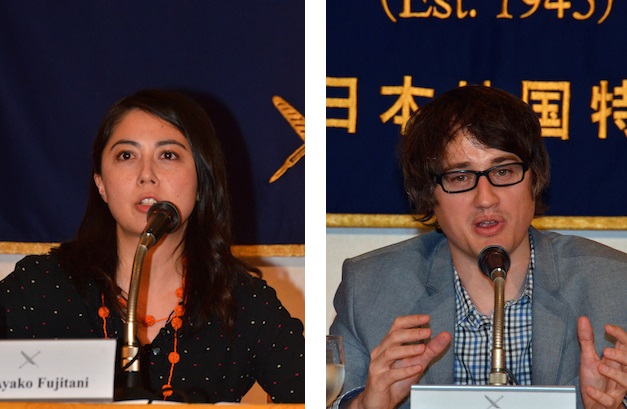 Fujitani and Boyle
His star, Steven Seagal's very talented daughter, Ayako Fujitani, was clearly happy about Boyle's obsession — er, commitment. "I'm really honored to be playing this role," she told the FCCJ audience. "It's kind of my dream come true, to be able to speak two languages in one movie. It's really hard to find this kind of project. Since I moved to LA 5 years ago, it's been so hard to get a job as an Asian actor…I believe that as we keep on doing this, there will be more projects with different languages, different cultures." Boyle broke in, "What would be great is if, at some point, it doesn't become remarkable to have multiple languages and casts of many different backgrounds. "
But he admits that he didn't necessarily have "noble intentions" for Man From Reno: "I made this because I wanted to tell a really fun story. I love mysteries, and I always wanted to do a mystery in which culture and language was one of the clues that eventually leads to the truth."
Winner of the Best Narrative Feature award at last fall's Los Angeles Film Festival, and a nominee for the John Cassavetes Award at the Spirit Awards, the film marks a turning point for the LA-based director, representing a move from quirky comedy into neo-noir territory — and bigger-name casting. Boyle loved the idea of telling a far-fetched crime story with a completely straight face, going so far as to tell investors that they should imagine Alan J. Pakula directing a Nancy Drew movie.
Man From Reno opens on a lonely highway in dense northern California fog, and it isn't until the film's final moments that the fog lifts — with a creeping sense of "ah-ha!" as all the twists and turns, disappearances and mistaken identities, MacGuffins, mysteries and mayhem, finally make sense. Fujitani plays a popular Japanese mystery author who has fled to San Francisco to escape a book tour and falls for a charming Japanese traveler (Kazuki Kitamura) who disappears, leaving a trail of strange clues. Before long, Aki finds herself teaming up with aging, small-town Sheriff Paul Del Moral (the great Pepe Serna, in a rare leading role), who is also chasing a mysterious Japanese man. The crime writer and crime fighter make a wonderfully intergenerational, intercultural team. "I'm pretty sure this is the first film that has an aging Latino man and a young Japanese woman as their lead characters," Boyle laughed.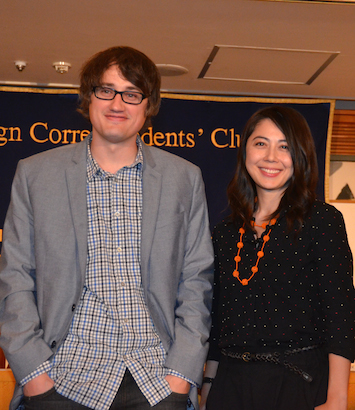 Fujitani was asked whether being a writer herself helped her prepare for the role. She is known for her essays, film critiques and short stories, as well as novels like Shiki-jitsu, which was adapted into a film in 2000, directed by Hideaki Anno (Evangelion), starring Fujitani opposite famed director Shunji Iwai. After Boyle interjected that she had actually inspired the role, Fujitani said, "There was one scene where Aki is writing for a long time, and I know how the body aches after you write for a long time. So I could use that in my acting."
Much of the focus of the Q&A discussion was about Boyle's wizardry on such a minuscule budget (the Cassavetes Award honors films with budgets under $500,000). He gave credit not only to the exceptionally talented cinematographer, Richard Wong, as well as the locations assistance he received from coproducer Taro Goto. The film features over 40 locations, and makes the most of San Francisco's photogenic profile. "I love that city," said Boyle. "It's the city of film noir. You pretty much point the camera in any direction, and there's something interesting going on."
After generously hanging out in the Main Bar until closing time to chat personally with audience members, the director and his star headed down to Osaka the morning after FCCJ's screening, to present their film at the Osaka Asian Film Festival. Although it did not garner the top prize, it fed the buzz that is sure to build as its theatrical release date in June draws closer.
  — Photos by Koichi Mori and FCCJ.
Posted by Karen Severns, Monday, March 16, 2015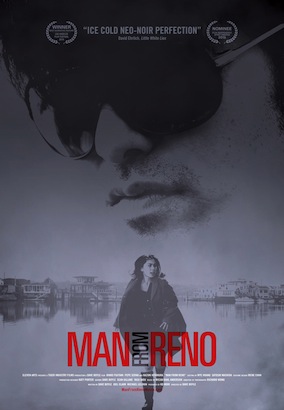 ©MAN FROM RENO LLC.
Media Coverage
 
Read more
Published in: March
Tag: awardwinning, thriller, bilingual, Dave Boyle, Ayako Fujitani, Kazuki Kitamura, diversity    
Comments