Image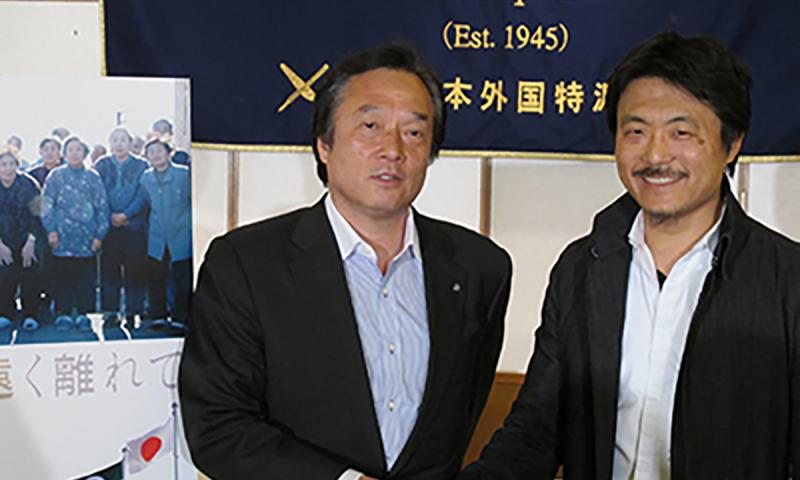 The nuclear disaster arising out of 3/11 has inspired hundreds of documentaries, but the first to receive international acclaim was Atsushi Funahashi's 2012 Nuclear Nation, about the exile of 1,415 residents from the area housing the crippled Fukushima Daiichi plant. Premiering at the Berlin Film Festival less than a year after the meltdowns, it provided an extremely intimate look at an unconscionable situation, following the fates of evacuees from Futaba Machi, who had been forced to move 250 km away to an abandoned high school in Saitama.
Highlighting the inhumane conditions, the ongoing agonies, the unanswered questions about the true costs of nuclear energy and capitalism — and introducing us to feisty Futaba Mayor Katsutaka Idogawa, a cheerleader for nuclear power who was now regretting his support — the film quietly earned our moral outrage, as the government and TEPCO continued to ignore demands for empathy and the information vacuum gradually sucked all hope from the survivors.
Nuclear Nation ended in December 2011 with over 600 residents still at the school, but Funahashi never stopped shooting. After cutting down over 400 hours of footage, he has now created the second chapter in the refugees' grim ordeal.

Nuclear Nation II begins at New Year's 2012, and brings us forward to this past March, when the school is once again abandoned. In this chapter, there are no more bands coming to cheer up the evacuees, no more truckloads of fresh produce, no more visits from the emperor and empress, no more "Gambare Futaba Machi!!" banners. But there are still the annual observances of prayer marking 3/11, the brief visits to crumbling homes in the exclusion zone (96% of the town is deemed uninhabitable), men shuffling into meetings they don't want to attend, officials dodging questions.
There is also increasing desperation, bickering over differing levels of resident compensation, and a new mayor: After Idogawa's vocal complaints and refusal to attend one-way meetings have earned him infamy, the town council summarily ejects him in early 2013. His replacement, Mayor Shiro Izawa, is less outspoken, but equally opposed to the co-opting of Futaba as a dumping ground for irradiated soil and other nuclear debris. We see the reactions of townspeople when Environment Minister Nobuteru Ishihara makes his notorious remark that, "At the end of the day, it all boils down to kaneme (the amount of money they can get in compensation for their land)."
Although it is not included in the film, it was widely reported in September that Izawa and Fukushima Gov. Yuhei Sato had met with Prime Minister Abe to accept the government's proposal.
Fortunately, the mayor was on hand after FCCJ's sneak preview of Nuclear Nation II to set the record straight:  "While it's true that the governor did make the decision to accept plans to build temporary storage for nuclear waste," Izawa said, choosing his words carefully, "the town of Futaba is still discussing the issue. So contrary to what the Japanese media has reported, we have not totally accepted the construction of these sites."
Funahashi immediately added: "What's being forgotten is the landowners' [rights] to decide whether to sell or lease their land. The central and prefectural governments are going over their heads and accepting the facilities…and creating a context in which people are being forced to sell their land, even if it's against their will."
Three and a half years after the triple disaster, close to 100,000 people still live in temporary facilities in Iwate, Miyagi and Fukushima prefectures due to construction delays on permanent housing.  To a question about matching them up with suitable housing from the 8 million vacant residences throughout Japan, Izawa said, "For these people, everyday life is linked to a sense of community. They have their family, friends and relatives; they share an environment, share a history, and that's what makes a town…I think it's important to give them back the community they had, and not just let it collapse." Funahashi added, "I see it as a kind of human rights violation to force people to live in temporary housing." Earlier, he had mentioned, "The role of my film is to show they have lost something kaneme can never compensate."
While Izawa labors to make the voices of Futaba's refugees heard above the din of nuclear dialogue, former Mayor Idogawa is now running for governor of Fukushima. The gubernatorial election is October 26, so we'll know within weeks whether he's been given a second chance to do right by his constituents. Meanwhile, Atsushi Funahashi continues to document this ongoing tragedy, and we should expect Nuclear Nation III to include Futaba's reactions to the controversial rebooting of Japan's nuclear program.
 — Photos by Koichi Mori and FCCJ.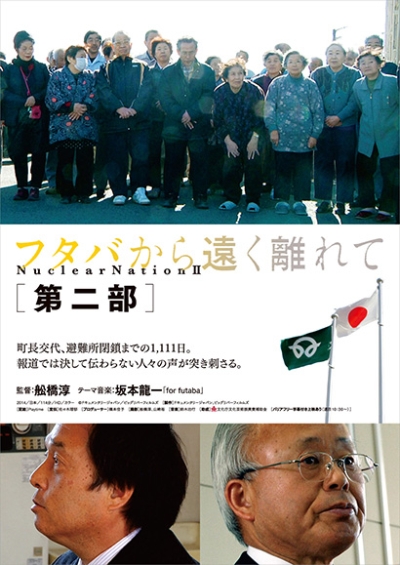 ©2014 Documentary Japan
Media Coverage
Read more
Published in: October
Tag: 311, Atsushi Funahashi, awardwinning, documentary, antinuclear, Fukushima, Futaba    
Comments