Image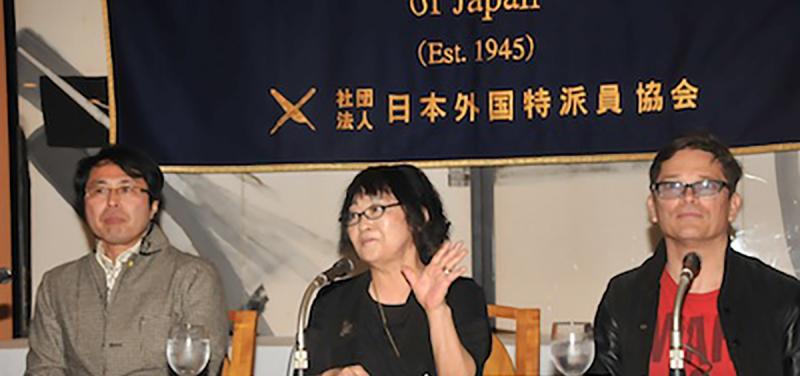 It's no secret that FCCJ's Exhibition Committee Chair Bruce Osborn is a famed photographer. Now he is also the star of a film about his "life's work," the joyous portraits of Japanese families that he has been taking for the past 32 years. The MC premiered Oyako: Present to the Future on April 2 to an overstuffed house  close to 200 people. During the Q&A session, Osborn,  producer Yoshiko Inoue and director Toshi Inomata, discussed the project's beginnings, and their decision to pitch it on Motion Gallery, a crowdfunding site that eventually brought in 1/3 of their budget.
Osborn was once just a commercial photographer from Los Angeles; now he is the leader, with his wife Inoue, of a social movement in Japan. Arriving here in 1980, he was inspired to shoot a series of portraits of punk-rock musicians with their parents. Fascinated by the idiosyncrasies of the Japanese "oyako" (parent-child) relationship -- especially when he became a father himself -- he realized that the photos had given him entrée to observe Japanese culture at its most intimate. The revealing and sometimes humorous black-and-white portraits he took brought an overwhelming response from Japanese families -- and thus a movement was born.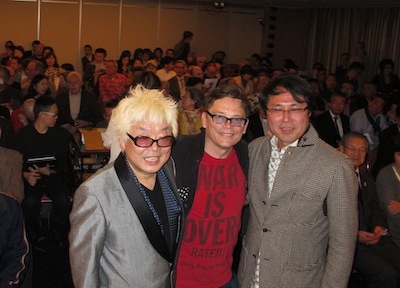 Producer Satoru Seki, Bruce Osborn, Toshi Inomata
Osborn went on to meet and photograph over 4,500 oyako from a variety of professional and personal backgrounds, and to create Oyako Day with Inoue in 2003, a would-be national holiday celebrating family bonds. For Oborn, it's been a way to document the changes in Japanese society; but as Present to the Future proves, the photos aren't just fun to shoot, they have brought estranged families back together again, brought laughter back to Fukushima following the 3/11 disaster, and brought out the best in everyone who has had the evident joy of posing.
With appearances that include fashion designer Junko Koshino, alpinist Yuichiro Miura, journalist Shuntaro Torigoe, filmmaker Nobuhiko Obayashi and superheroes Ultraman Zero and Ultra Seven, as well as historic footage, hundreds of photos and two short dramas casting real-life parents and children, the documentary underscores the Japanese belief that we are not isolated individuals. While everyone seems to have a different opinion how to express the meaning of "oyako," Osborn prefers this: "Oyako is the long, unbroken chain of life -- each of us is a link to the past and a bridge to the future."
— Photos by Koichi Mori except where noted.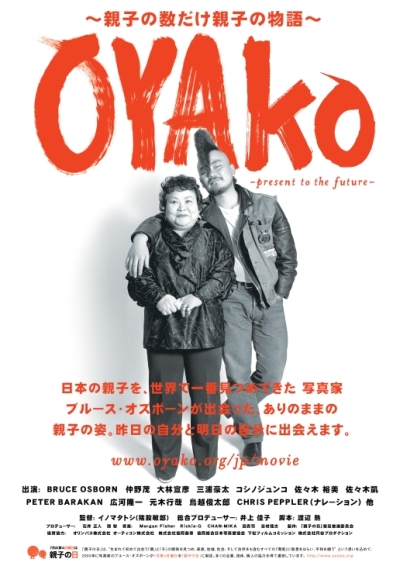 Posted by Karen Severns, Thursday, April 03, 2014
Media Coverage
Read more