In Kyudo (弓道=Japanese archery), there is a phrase "seisha hicchu (正射必中)", which means that if you do things correctly, you will hit the target. Based on that proverb, Jérôme Chouchan, the author of "TARGET : Business wisdom from the ancient Japanese martial art of Kyudo," attempts to focus all his energy on maintaining a proper state of mind, thinking about what is right for customers by applying this concept to business. Focusing on form without thinking of the target will allow one to hit it naturally. Although Japanese companies sometimes attempt to imitate Europe and the United States, Chouchan believes that returning to the origin of Japanese value will provide clues to modern society, management and innovations.
"TARGET" provides guidance and deep insights for people who wish to find an enhanced and richer meaning and a new approach to their career and company. Business can be much more successful, as well as more fulfilling and enjoyable, when it is practiced with the right spirit. There is a deeper goal than merely aiming for sales and profit, just as shooting an arrow in accordance with 'The Way of the Bow' can be so much more enlightening than merely learning a technique for piercing a target made of paper.
Jérôme Chouchan (ジェローム・シュシャン) is known for having tripled the revenue of Godiva Japan, Inc. since he took charge as President & CEO in 2010. He is also well versed in Japanese culture. He began practicing kyudo 25 years ago, currently serving as a Board Director of the International Kyudo Federation (国際弓道連盟). He holds a Kyudo Renshi (弓道錬士=instructor's license) and has reached 5th dan (段=kyu grade). In his Book Break, he will link together these two aspects of his life in Japan.
"TARGET" was first published in Japanese language under the title 'ターゲット:ゴディバはなぜ売上2倍を5年間で達成したのか?(Target: Godiva wa naze uriage nibai o gonenkan de tassei shitanoka?(Why did Godiva double the sales in 5 years?) by Takahashi Shoten (高橋書店) in 2016. The book has been well received in Japan and its English edition was published in April, 2018 by Lid Publications.
The library committee is offering a cocktail party – "Meet the Author" – starting at 6:15 pm, followed by dinner at 6:45 pm (Menu: TBD). Drinks can be ordered on a cash basis from the bar in the room. Book Break charges are 2,100yen / 3,500yen (members / non-members) per person. The member price is applicable to members' guests.
To FCCJ members: Sign up now at the reception desk (03-3211-3161) or on the FCCJ website. To help us plan proper seating and food preparation, please reserve in advance, preferably by noon of the day of the event. Those without reservations will be turned away once available seats are filled. Reservations cancelled less than 72 hours in advance will be charged in full.
To non-members: Sign up now at the reception desk by email (This email address is being protected from spambots. You need JavaScript enabled to view it. ). Please reserve and pay in advance by Wednesday, March 6th 2019. Those without reservations will be turned away once available seats are filled. No refund is available unless event is cancelled for the reasons on our part.
Any attendees with food restriction should inform the reception desk (This email address is being protected from spambots. You need JavaScript enabled to view it. ) one day before the event.
(The talk will be in English)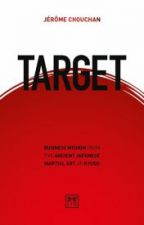 ​​​​​​​