| | | |
| --- | --- | --- |
| |    | |
|          Kashiko Kodate |   |                    Naonori Kodate |
International studies highlight the fact that the obstacles facing women in Science, Technology, Engineering and Mathematics (STEM) are multifaceted and must be carefully examined through the lens of life-cycle stages. Japanese Women in Science and Engineering: History and Policy Change sheds light on historical developments and the current gender equality situation in Japan, through the lens of women in STEM. It shows not only how a policy of gender equality in STEM has been introduced through the coordinated efforts of academia, scientific societies and the government, but also how the progress facing women in STEM has been intertwined with social norms, family and individual life decisions and policies on issues such as education and the labor market.  
Speakers will address the question of why there are so few women in science and engineering in Japan, from two angles. One is the perspective of social institutions, and the other is the individual's life-course perspective. The first perspective includes social systems and developments in Japan, for example, the changing meaning of education for girls and women, and the selection of specialisations and opportunities for professional careers. The second perspective is concerned with the way of life, family relationships, choice and trajectories of individual women in STEM. The talk covers a brief summary of the book which contains historical facts. In addition we introduce a few examples of women in STEM who are currently active in their fields, looking at how the way of life and individual choices have changed in society. We finally pose the question as to what elements are essential in nurturing women leaders in science and technology.
Naonori Kodate (PhD in Political Science, London School of Economics and Political Science) is Associate Professor in Social Policy at University College Dublin, Ireland. He is also a visiting professor to Hokkaido University's Public Policy Research Centre, and a senior researcher at the Institute for Future Initiatives, University of Tokyo. He is currently the Principal Investigator of Toyota Foundation-funded international project "Harmonisation towards the establishment of Person-centred, Robotics-aided Care System (HARP: RoCS)" and has published articles and books on the theme of women in science and engineering since 2007. Kashiko Kodate (DEng, University of Tokyo) is Professor Emeritus at Japan Women's University in the Department of Mathematical and Physical Science, currently CEO of Photonic System Solutions Inc. (PSS), a specially-appointed Professor at the University of Electro-Communications and an external board member of Hamamatsu Photonics K.K.. She was elected as the first female vice-president of the Japan Society of Applied Physics.
The library committee is offering a cocktail party - "Meet the Author - starting at 6:15 pm, followed by a set dinner with one drink at 6:40 pm (Menu: TBD). Drinks can be ordered on a cash basis from the bar in the room. Book Break charges are 3,100 yen / 4,100 yen (members/non-members) per person. The member price is applicable to members' guests.
To FCCJ members: Sign up now at the reception desk (03-3211-3161) or on the FCCJ website. To help us plan proper seating and food preparation, please reserve in advance, preferably by noon of the day of the event. Those without reservations will be turned away once available seats are filled. Reservations cancelled less than 72 hours in advance will be charged in full.
To non-members: Sign up now at the reception desk by email (This email address is being protected from spambots. You need JavaScript enabled to view it. ). Please reserve and pay in advance by Tuesday, December 10th, 2019. Those without reservations will be turned away once available seats are filled. No refund is available unless event is cancelled for the reasons on our part.
Any attendees with food restriction should inform the reception desk (This email address is being protected from spambots. You need JavaScript enabled to view it. ) three days before the event.
(The talk will be in English)​​​​​​​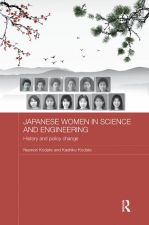 ​​​​​​​