The Unmaking of an American is the author's engaging and entertaining cross-cultural memoir spanning decades of dramatic history on four continents. Acclaimed author, playwright, translator, journalist, theater and film director, translator and journalist, Roger Pulvers explores the nature of memory through life connections created from people and places, both past and present.
Born into a Jewish American family in New York and raised in Los Angeles, Pulvers journeyed outside the US for the first time in 1964, when he visited the Soviet Union, returning there the following year and heading to Poland in 1966. In 1967, he moved to Japan, forming a tie to that country that has lasted more than half a century. He became an Australian citizen in 1976 and has chronicled life—political, social and cultural—in those countries in hundreds of articles and essays, as well as works of fiction. "No memory, however trivial and banal, is unimportant if it remains with you; no feeling that was once felt cannot be retrieved when you feel the absolute need to access it. And it is our memories that order the chaotic conglomeration of experience and sentiment that make up ourselves."
Pulvers has published more than fifty books in Japanese and English, including novels such as The Death of Urashima Taro (ウラシマ・タロウの死), General Yamashita's Treasure(ヤマシタ将軍の宝), Star Sand(星砂物語), Liv and The Dream of Lafcadio Hearn (旅する帽子 : 小説ラフカディオ・ハーン). He has worked extensively in film and television, as well. He was assistant to director Nagisa Oshima on the film Merry Christmas, Mr. Lawrence(戦場のメリークリスマス) starring David Bowie, Tom Conti and Ryuichi Sakamoto. He also co-wrote the script for the Japanese film Ashita e no Yuigon (明日への遺言 ; Best Wishes for Tomorrow), for which he won the Crystal Simorgh Prize for Best Script at the 27th Fajr International Film Festival in Tehran. In 2010–11 he hosted and wrote the popular weekly NHK television show, Gift E-meigen no Sekai(ギフト : E名言の世界), and has appeared often on major Japanese television talk shows. He wrote lyrics to two songs, 'If' and 'Why,' for British composer Michael Nyman. His English lyrics for the song of the Fukushima disaster, 'Flowers Will Bloom (花は咲く),' has been performed and recorded by the popular vocal group 'Il Divo'.
He received the prestigious Miyazawa Kenji Prize in 2008 and the Noma Award for the Translation of Japanese Literature in 2013; and, in 2018, the Order of the Rising Sun (旭日中綬章). Over the past fifty years he has translated prose, drama and poetry from Japanese, Russian and Polish. His plays have been widely performed in Australia, Japan and the United States. Pulvers currently lives in London.
The library committee is offering a cocktail party – "Meet the Author" – starting at 6:15 pm, followed by dinner at 6:45 pm (Menu: TBD). Drinks can be ordered on a cash basis from the bar in the room. Book Break charges are 2,100yen / 3,500yen (members / non-members) per person. The member price is applicable to members' guests.
To FCCJ members: Sign up now at the reception desk (03-3211-3161) or on the FCCJ website. To help us plan proper seating and food preparation, please reserve in advance, preferably by noon of the day of the event. Those without reservations will be turned away once available seats are filled. Reservations cancelled less than 72 hours in advance will be charged in full.
To non-members: Sign up now at the reception desk by email (This email address is being protected from spambots. You need JavaScript enabled to view it. ). Please reserve and pay in advance by Thursday, February 28th, 2019. Those without reservations will be turned away once available seats are filled. No refund is available unless event is cancelled for the reasons on our part.
Any attendees with food restriction should inform the reception desk (This email address is being protected from spambots. You need JavaScript enabled to view it. ) one day before the event.
(The Talk will be in English)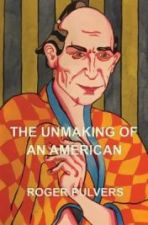 ​​​​​​​