Wednesday, December 05, 2018, 18:15 - 20:30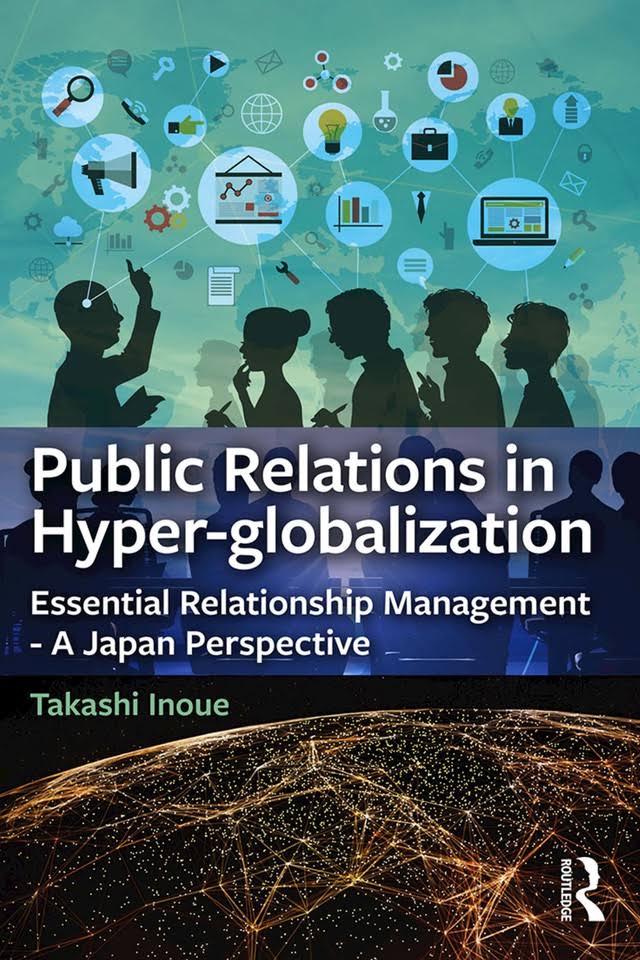 ​​​​​​​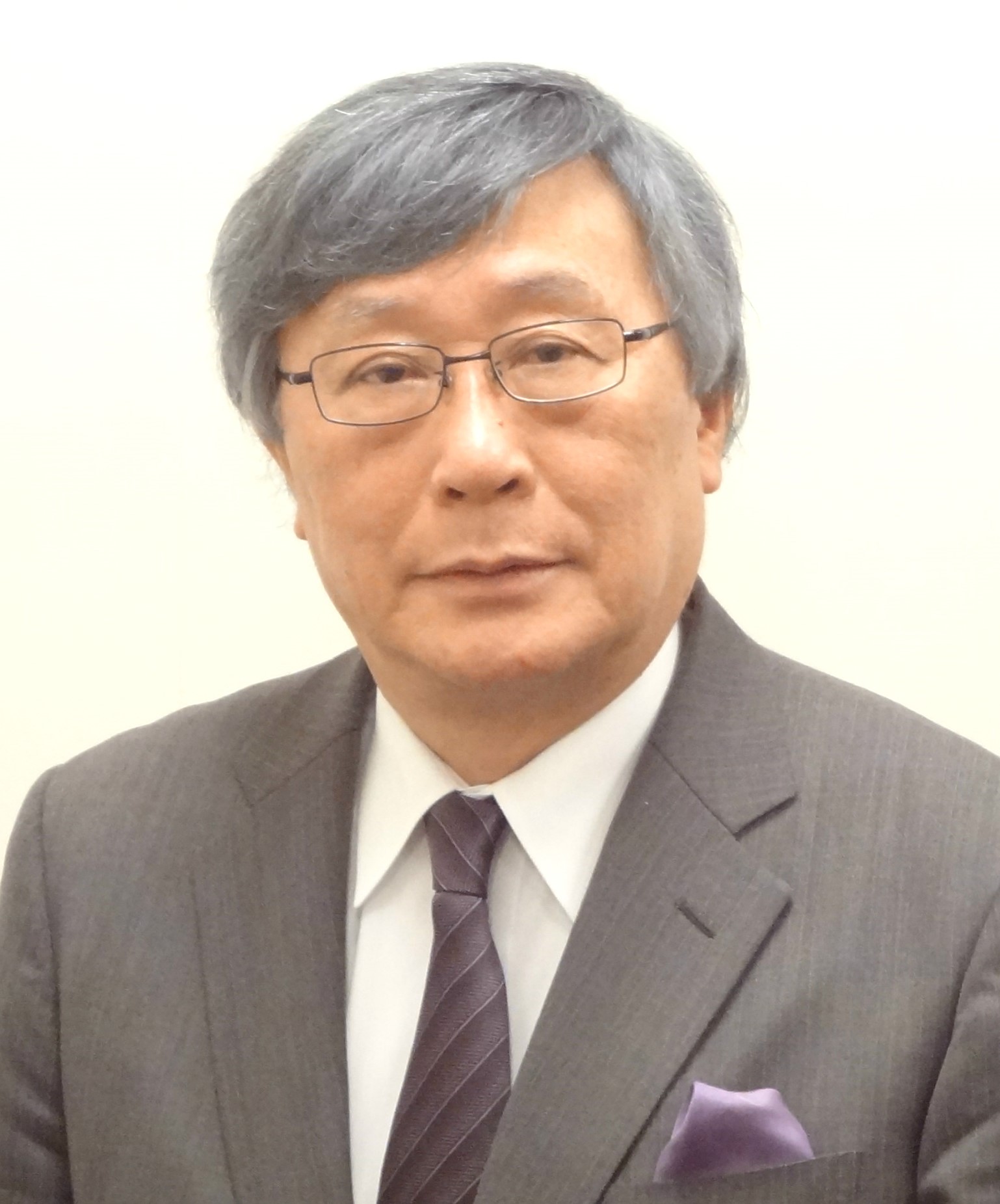 Takashi Inoue's new book Public Relations in Hyper-Globalization seeks to help the next generation of global leaders to see more clearly the new environment and to learn to turn challenges into strategic advantage through the skills and insights of public relations, i.e. to survive and thrive the new environment the author calls "hyper-globalization." The book published in 2018 by Routledge, explains in detail the central insight of public relations which is that no matter how good your corporate strategy, ultimately you achieve goals through skillful strategic relationship management.
Included in this book of special note are : three forces of hyper-globalization; (1) explanation of how Carlos Ghosn was able to turn the 2016 ; (2) Mitsubishi Motors crisis into the Renault-Nissan alliance success, by applying strategic relationship management ; and (3) explanation of the 2011 East Japan Earthquake and Tsunami in terms of public relations and hyper-globalization. We are in the world where stakeholders are globalized, human communication is instant and global, and new technologies of IoT, big data, and AI are bringing massive disruptive change. Asking what is needed to succeed today, Carlos Ghosn of Nissan responded to the author: "…it is not always because the vision is wrong, it is because they have not been able to clearly articulate that vision to motivate and connect to employees, customers, suppliers, and shareholders…"
Dr. Takashi Inoue, Chairman and CEO of Inoue Public Relations Inc. (IPR) is born in 1944 and holds a Ph.D. in public management from Waseda University. He is also a visiting professor at Kyoto University and Communications University of China. In 1970 he founded IPR serving the high-tech industries during the early days of "Japan as No. 1." His firm's first foreign clients included Intel and Apple. For Apple, IPR did the PR work for the 1984 launch of the Macintosh (Mac) in Japan. The company also helped Tenneco, the U.S. auto-parts maker, to realize de-regulation and won in 1997 the prestigious International Public Relations Association's Golden World Award Grand Prize. In 2016, it won the Golden World Award for its work helping Concur Japan, Ltd. (a subsidiary of Concur Technologies, Inc.) change Japanese regulations for an innovative new product.
The library committee is offering a cocktail party–"Meet the Author"–starting at 6:15 pm, followed by dinner at 6:45 pm (Menu:Red Snapper with tomato sauce and vegetables / Salad/ Bread/ Dessert/ Tea or Coffee). Drinks can be ordered on a cash basis from the bar in the room. Book Break charges are 2,100yen / 3,500yen (members / non-members) per person. The member price is applicable to members' guests.
To FCCJ members: Sign up now at the reception desk (03-3211-3161) or on the FCCJ website. To help us plan proper seating and food preparation, please reserve in advance, preferably by noon of the day of the event. Those without reservations will be turned away once available seats are filled. Reservations cancelled less than 24 hours in advance will be charged in full.
To non-members: Sign up now at the reception desk by email (front@fccj.or.jp). Please reserve and pay in advance by Friday, November 30th. Those without reservations will be turned away once available seats are filled. No refund is available unless the event is cancelled for the reasons on our part.
Any attendees with food restriction should inform the frontdesk (front@fccj.or.jp) one day before the event.
(The talk will be in English.)