| | |
| --- | --- |
| | |
|                       Thomas Lockley |   |
Warrior. Samurai. Legend. African Samurai, a non-fiction published this April by Hanover Square Press, tells the remarkable life of the Japanese history's first foreign-born samurai, and his astonishing journey from Northeast Africa to the heights of the nation's society. When the man we now know as Yasuke arrived in Japan in 1579, he had already traveled much of the known world. Kidnapped as a child, he had ended up a servant and bodyguard to the head of the Jesuits in Asia, with whom he traversed India and China. His arrival in Kyoto, however, literally caused a riot. Most Japanese people had never seen an African man before, and many of them probably saw him as the embodiment of the black-skinned (in local tradition) Buddha. Among those who were drawn to his presence was Lord Nobunaga, head of the most powerful clan in Japan, who made Yasuke a samurai in his court. He took part in several campaigns and played a key, some might say crucial role in Nobunaga's last battle, "The Honno-ji Incident"(本能寺の変) in 1582.
In the four hundred years since, Yasuke has been known in Japan largely as a legendary, perhaps mythical figure. Thomas Lockley and Geoffrey Girard's widely acclaimed book African Samurai presents the never-before-told biography of this unique figure of the sixteenth century, one whose travels between countries, cultures and classes offers a new perspective on race in world history, a vivid portrait of life in medieval Japan, and fascination for people today. Moreover, as Japan grapples with a multicultural future, Yasuke seems to have become something of an inspiration for the modern nation.
Thomas Lockley, born in the U.K., is Associate Professor at Nihon University College of Law in Tokyo, where he teaches courses about the cross-border and multicultural history of Japan and East Asia. He's published research papers and articles in both his specialism, education, and history, which he sees as intimately intertwined with individual identity and personal approaches to "International Posture" - connection to a wider world. In 2018, he was a Visiting Scholar at the School of Oriental and African Studies (SOAS), University of London. "African Samurai" is his second book. His first book was Nobunaga to Yasuke: Honno-ji o ikinobita kokujinzamurai (信長と弥助 : 本能寺を生き延びた黒人侍) published by Otashuppan (太田出版) in 2017. Geoffrey Girard is the author of more than a dozen books and now teaches in Ohio in the U.S.
The library committee is offering a cocktail party - "Meet the Author - starting at 6:15 pm, followed by a set dinner with one drink at 6:40 pm (Menu: TBD). Drinks can be ordered on a cash basis from the bar in the room. Book Break charges are 3,000 yen / 4,000 yen (members/non-members) per person. The member price is applicable to members' guests.
To FCCJ members: Sign up now at the reception desk (03-3211-3161) or on the FCCJ website. To help us plan proper seating and food preparation, please reserve in advance, preferably by noon of the day of the event. Those without reservations will be turned away once available seats are filled. Reservations cancelled less than 72 hours in advance will be charged in full.
To non-members: Sign up now at the reception desk by email (This email address is being protected from spambots. You need JavaScript enabled to view it. ). Please reserve and pay in advance by Thursday, August 29th, 2019. Those without reservations will be turned away once available seats are filled. No refund is available unless event is cancelled for the reasons on our part. Any attendees with food restriction should inform the reception desk (This email address is being protected from spambots. You need JavaScript enabled to view it. ) three days before the event.
(The Talk will be in English)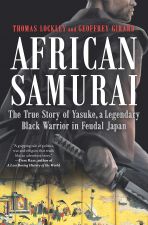 ​​​​​​​