| | |
| --- | --- |
| | |
|   |                          Todd Crowell |
Is there an Asia Atlantis? What ever happened to the Yamashita Treasure? What is the meaning of the Great Stone statues of Jeju? What famous Japanese woodblock artist appeared as if from nowhere and then disappeared? What is buried in the tomb with the First Emperor of China (259-210 BC)? Did you know there is a flower named after former North Korean dictator Kim Jong-il?
These are just some of the enduring Asian mysteries gleaned from Todd Crowell's new book: The Dictionary of the Asia Language which was published in 2017 by Blacksmith Books. In the Book Break event, the author will especially talk about the ten Great Mysteries of Asia, referring to the Yamashita Treasures, the Great Stone statues of Jeju and the First Emperor of China among others. Look forward to an informative and entertaining evening at the Foreign Correspondents' Club. Hear Crowell detail what is known and more to the point what is unknown of the great secrets of Japan and the rest of Asia.
The author, Todd Crowell is a veteran foreign correspondent who has lived and reported from Hong Kong, Thailand and now Japan. For 14 years (1987-2001), he worked as Senior Writer for Asiaweek, the leading English-language news magazine published in Hong Kong by Time Warner. He has contributed regularly to the Christian Science Monitor and Asian Wall Street Journal among other publications and has worked as an editor and freelance writer in Hong Kong, Thailand and now in Japan, where he serves as Japan correspondent for Asia Sentinel. He is the author of "The Coming War," which was the subject of a November 10, 2015 Book Break (BB) and the first e-book at the club's BBs. His books also include "Farewell My Colony: Last years in the life of British Hong Kong," "Explore Macau: a Walking Guide and History" and "Tokyo: City on the Edge."
The library committee is offering a cocktail party - "Meet the Author - starting at 6:15 pm, followed by a set dinner with one drink at 6:40 pm (Menu: TBD). Drinks can be ordered on a cash basis from the bar in the room. Book Break charges are 3,000 yen / 4,000 yen (members/non-members) per person. The member price is applicable to members' guests.
To FCCJ members: Sign up now at the reception desk (03-3211-3161) or on the FCCJ website. To help us plan proper seating and food preparation, please reserve in advance, preferably by noon of the day of the event. Those without reservations will be turned away once available seats are filled. Reservations cancelled less than 72 hours in advance will be charged in full.
To non-members: Sign up now at the reception desk by email (This email address is being protected from spambots. You need JavaScript enabled to view it. ). Please reserve and pay in advance by Friday, October 4th, 2019. Those without reservations will be turned away once available seats are filled. No refund is available unless event is cancelled for the reasons on our part. Any attendees with food restriction should inform the reception desk (This email address is being protected from spambots. You need JavaScript enabled to view it. ) three days before the event.
(The talk will be in English)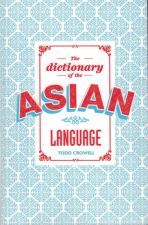 ​​​​​​​