It's Saturday Nite Live!
John & Yuko Keyser
Yuko originally met John, her husband, in New York in the summer of 2000. Soon after that they began to play as a vocal and guitar duo in Greenwich Village. Through their years in New York and on the West Coast one of their top goals has been to provide the right blend of jazz, bossa nova, and classic Japanese and American pop. Since the summer of 2017, Yuko and John have been living in Tokyo and are enjoying their new musical life in this exciting city.
They are very excited to play at the FCCJ once again! Please join us for a night of Jazz, Bossa Nova & Pop.
And remember, it's free. No cover charge. No music charge. You just can't beat SNL for an exciting, entertaining night out in Tokyo.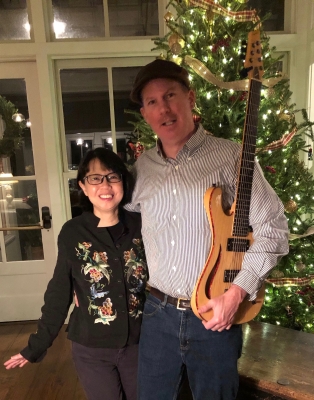 The Entertainment Committee
Coming Up!
December 12 The Jaime Jazz
December 19 Chris Grundy
December 26 NO SNL
Januray 2 NO SNL
January 9   NO SNL