It's Saturday Nite Live! (NO RESERVATION REQUIRED)
Eiko Solaris is the first Japanese vocalist who sang at Grand Hyatt Tokyo in Roppongi. She sang at the Australian Embassy and also sang for their Imperial Prince and Princess Akishino. Her 3rd album was released in 2019. It was recorded in NY with Michael Kanan and Neal Miner who are members of the Jane Monheit band and Fukushi Tainaka who is a drummer of Lou Donaldson band. She had a charity concert in NY in May 2019.
Eiko lived in Saudi Arabia for 3 years and was a soloist at the Riyadh Chorus, she sang at the British and U.S. embassies in Riyadh. After her father who really loved Jazz passed away, she began to sing Jazz in Japan. She wants many disabled people and their families to hear her songs to get some energy to live as she did when her son was born with Down Syndrome. Part of the album proceeds will be donated to people with disabilities. She sings not only at live houses but charity events and also lectures about her own experiences.
You can listen to "Tobira" sung by Eriko and played on the trumpet by her son Toshiki.
Lyrics are by Toshiki and music by visually-impaired Shizuya Murata.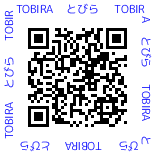 And remember, it's free. No cover charge. No music charge. You just can't beat SNL for an exciting, entertaining night out in Tokyo.
NO RESERVATION REQUIRED.
The Entertainment Committee
Coming Up!
August 13       NO SNL
August 20       NO SNL
August 27       Isao Ohashi