It's a Saturday Nite Live on Friday! (NO RESERVATION REQUIRED)
Chris Grundy has been performing in Japan since 1996, and regularly takes his show of Instrumental Guitar on the road, playing shows throughout the country.
Performing songs from some of the worlds greatest guitar players, and songs from his recently released EP CD "One Day Closer To Home". Acoustic and Electric.Covering Artists including The Ventures, The Shadows, Chet Atkins, Santana, Eric Clapton, Stevie Ray Vaughan, Phil & Tommy Emmanuel, and many more... Joined by Mike Marrington on Drums & Takashi Yoshida on Bass.
Food and beverages without alcohol will be served.
And remember, it's free. No cover charge. No music charge. You just can't beat SNL for an exciting, entertaining night out in Tokyo.
NO RESERVATION REQUIRED.
The Entertainment Committee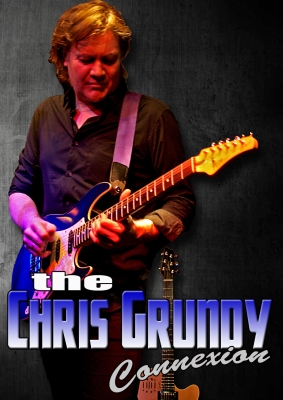 NO RESERVATION REQUIRED.