Tuesday, June 23, 2020, 19:00 - 21:30
An Evening with Veteran Film Critic MARK SCHILLING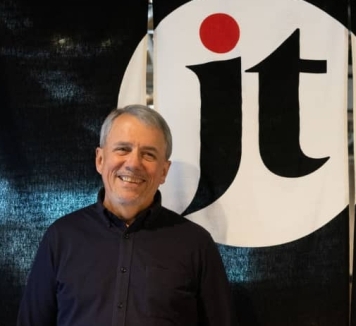 and a Special Screening of TONY TAKITANI
Tuesday, June 23, 2020
Special screening of TONY TAKITANI: 7:00 – 8:15 pm
Q&A (in English) with Mr. Mark Schilling: 8:15 - 9:15 pm
IMPORTANT NOTE: We will be limiting the audience to 50 people, and request the following
in order to assure everyone's safety: We will take temperatures in the reception area, and ask that you provide your name/contact number.
Masks will be mandatory; please bring your own.
In a review of Mark Schilling's new book, "Art, Cult and Commerce: Japanese Cinema Since 2000," Alyssa I. Smith summarized the facts that make it so essential: "[It] serves as a compendium of the ins and outs of the Japanese film industry through hundreds of reviews of critically acclaimed hits as well as overlooked indies, thoughtful essays, 'best films of the year' lists and more than 60 interviews with some of Japan's luminary figures in cinema, including Hirokazu Kore-eda, Naomi Kawase, Hayao Miyazaki and Sion Sono."
The Film Committee is thrilled to welcome Schilling to our first post-Covid 19 event, to discuss not only his new book - and his plans to move into filmmaking - but also his journey from small-town Ohio boy to the world's leading voice on Japanese cinema.
Schilling will subject himself to our microscope following a very special screening of 2004 masterpiece "Tony Takitani," by his favorite Japanese filmmaker, Jun Ichikawa. Please join the Film Committee for this rare opportunity to meet the man behind the famous byline.
Special Screening: TONY TAKITANI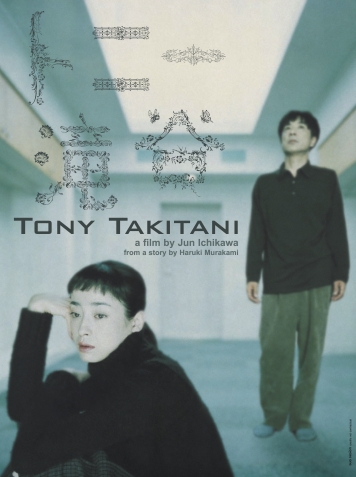 ​​​​​​​
In Japanese with English subtitles
Japan, 2004 75 minutes
Directed by: Jun Ichikawa
Written by: Jun Ichikawa, based on Haruki Murakami's short story
Executive Producers: Naoki Hashimoto , Keiko Yonezawa
Music by: Ryuichi Sakamoto
Starring: Issey Ogata, Rie Miyazawa, Hidetoshi Nishijima (voice of narrator)
Film courtesy of WILCO
Jun Ichikawa's delicate, haunting film opens with the birth of Tony Takitani to a jazz musician who, following his wife's death, treats his son with benign neglect. The boy grows up lonely and alienated - his strange name prevents even childhood friendships - and demonstrates a knack for technical drawing that will, after college, bring him unwanted riches in the advertising world. Then one day, Tony (Ogata) falls in love with a client, Eiko (Miyazawa), and comes alive. They marry and live an idyllic existence, until Tony asks, gently, whether Eiko might consider not buying so many clothes. It's a request that leads to tragedy. Shot in a luminous style that evokes kamishibai storytelling techniques, "Tony Takitani" beautifully renders the spiritual isolation of its protagonist, as well as of modern Japan.
MARK SCHILLING began his career as a critic with the Japan Times in 1989, where he still writes weekly reviews and interview stories. He has written on the Japanese film industry from 1990 to the present, first for Screen International and currently for Variety. His articles on Japanese cinema and culture have appeared in a wide range of international publications. Schilling has served as an adviser to the Udine Far East Film Festival for 21 years, has served on numerous juries at other festivals, and worked as a script adviser on the Hollywood hit "The Last Samurai." His "Art, Cult and Commerce: Japanese Cinema Since 2000" is his sixth book on Japan, and he is a contributor to many more.
Please make your reservations at the FCCJ Reception Desk 03 3211-3161 or register below.
You may attend the Q&A session without attending the screening, but you will not have seating priority and please inform the Reception Desk to assure there is seating available.
All film screenings are private, noncommercial events primarily for FCCJ members and their guests.
- Karen Severns, Film Committee