May 2023 Exhibition: eternally
Photo Exhibition by Emi Nakamura
May 6 - June 2, 2023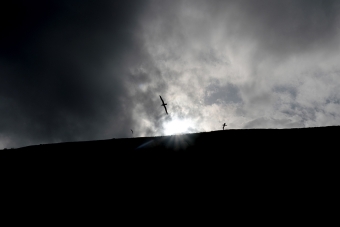 © Emi Nakamura
As the sun rises, the dynamic and lively wings take flight. Welcome to a refreshing morning in Torishima.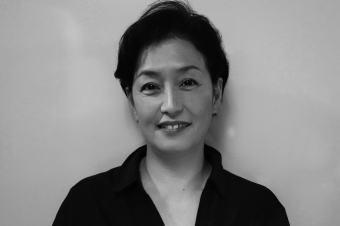 photo of Emi Nakamura
The first time I saw a live albatross, it looked so endearing that my heart went out to it and the more I learned of their history, the more delighted I was that they have managed to survive. Today, the albatross has recovered from being an endangered to a threatened species. It was humans that drove them to the brink of extinction, but it was also through the unstinting efforts of humans that they were able to recover. However, they still face numerous problems, including ocean pollution, plastic flotsam and climate change. Animals that live in the wild are strong and hardy, but we must never forget that they are also delicate and fragile. Traveling with the research team, I was able to see firsthand, the enthusiasm and effort they have dedicated to saving the albatross. I hope that the photographs on display here will allow as many people as possible to learn that not only are albatross to be found in Japanese skies, but also that there are people who have dedicated themselves to their research for many years.
Emi Nakamura
After a trip to see Killer Whales on Lofoten Island in Norway, she has been focusing on the theme of nature and wildlife. This has taken her to South America, Polar regions, tropical rainforests, desert islands, and other locations to photograph the earth and animals in their natural state.
http://www.eminakamura.jp/
Bruce Osborn (Exhibition Chair)
Peter Lyon (Co-Chair)