November 2021 Exhibition: White Gift - The Present Moment by Lisa Vogt
November 6 - December 3, 2021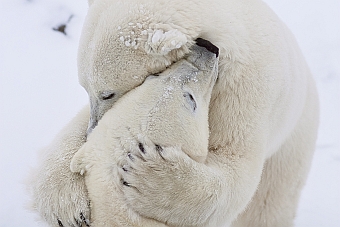 Nothing stays the same-everything changes. Nothing disappears; it just changes shape. Everything stays here on Earth, our home. Every moment is precious because all we have is the present moment. That butterfly wasn't always a butterfly, nor will it always be a butterfly. It used to be a caterpillar that munched on my garden salad leaves. The leaves used to be a seed, which used to be a flower. Within the flower is rain that showered from the heavens. The rain used to take the shape of a cloud. Clouds are ever shape-shifting right before our eyes, here one moment and gone the next. Our consciousness captures each moment, each precious moment, as everything moves through a cycle of taking a different form. What's here now is only temporary. Even if you perceive something to be no more, it continues to live on inside of us, and when we genuinely feel and live in the present moment, we are, and then we see everything in everything. Things change, yet they are the same- savor and hug each incarnation. The present moment is all there is. A snowflake that falls on your hand melts and disappears right before your eyes. Disappears. It evaporates and eventually cycles its way through various embodiments, reappearing over and over. I am this white gift, and you are, too.
Biography:
Born near Seattle, Washington, Lisa Vogt currently divides her time between Tokyo and Izu Peninsula. She wears many hats: company director, university professor, newspaper columnist, nature photographer, educational-materials writer, organic farmer, chef, and philosopher. With partners, she established Izu Kogen Visionary Institute, a place where SDGs and ESD projects are incubated.
Bruce Osborn / FCCJ Exhibition Chair