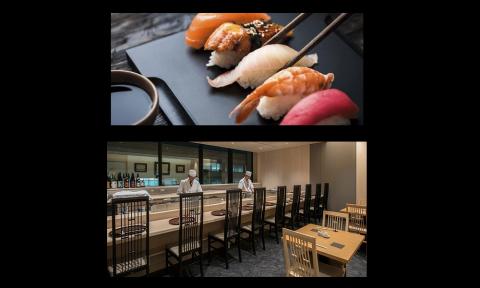 Masukomi Sushi Bar Special Offer: Limited Menu in November
Fresh Oyster Course
9,020 yen per person (Inc. tax)
Sakizuke
Assorted Appetizer
Assorted Sashimi
Grilled Fish
Hashiyasume
Fresh Oyster
Special Nigiri Sush 5pieces & Tamagoyaki
Soup
Dessert
*Reservations are only available for dinner.
*If you do not like oysters, please inform us when you make your reservation and we will be happy to substitute other ingredients.
*Reservations are accepted by phone only at 03- 3211- 8184 (direct)
Kindly note that reservations cancelled less than 24 hours in advance will be charged in full.
We look forward to welcoming you to the Masukomi Sushi Bar.
The Masukomi Sushi Bar
マスコミ寿司バー提供 11月の特別コースのご案内
旬の牡蠣コース 御一人様 9,020 円 (税込)
先付
前菜盛り
刺身盛り合わせ(5点)
焼魚
箸休め
真牡蠣
特鮮握り寿司五貫 玉子焼き
お椀
デザート
*ご予約の、ディナータイムのみの提供になります。
*牡蠣が苦手な方は他の物でご用意いたします、ご予約の時にお申し付け下さい。
*ご予約はメールでは受け付けておりません、必ず電話でのご予約をお願い致します。
マスコミ寿司バー直通 03-3211-8184
尚、24時間以内のキャンセルは、全額チャージとなりますのでご了承ください。
会員様のご来店、従業員一同心よりお待ちしております。
マスコミ寿司バー