Image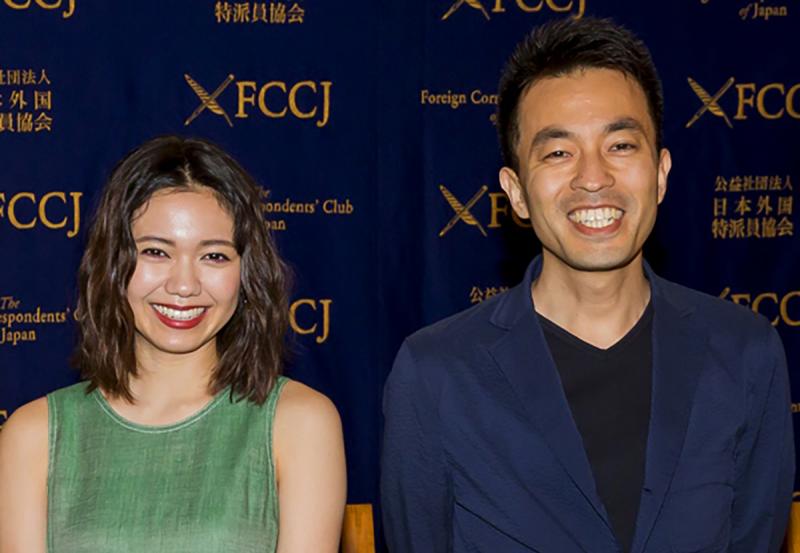 It is perhaps inevitable that FCCJ audiences do not always fit the profile of the target demographics for every film we have the privilege of sneak previewing. In the case of Kako: My Sullen Past, that target demo most likely skews young, disaffected and familiar with the work of the film's multi-award-winning creator, Shiro Maeda, the "lo-fi playwright for Japan's lost generation."
As Performing Arts Network Japan so strikingly describes his style, "Using what is known in Japanese as datsuryoku-kei, or a manner of speaking that is devoid of energy, Maeda has succeeded in capturing the values and lifestyles of a generation unfettered by the burden of finding meaning in life. [Maeda's plots are] brimming with the delusions of his main characters and the small adventures they have in order to get by in life."
A cult stage director whose work is not seen enough outside Japan, Maeda is also an accomplished novelist, winner of the vaunted Yukio Mishima Award for his Mermen in Summer Water in 2009, and began making waves in the film world with his adaptation of his Kishida Drama Award-winning play Isn't Anyone Alive? (2007) for director Gakuryu Ishii in 2012. Several cinema projects later, including his own writing-directing debut, The Extreme Sukiyaki (2013), Maeda returns with Kako: My Sullen Past.
The story of one fraught but transcendent summer in the life of Kako, a bored 18-year-old living above her family's small restaurant in a forgotten pocket of Kita Shinagawa, the film demonstrates once again why this young writer-director is quickly becoming Japan's answer to Spike Jonze (Being John Malkovich) and Michel Gondry (Eternal Sunshine of the Spotless Mind), with a sprinkling of Charlie Kaufman (who wrote the scripts for both films).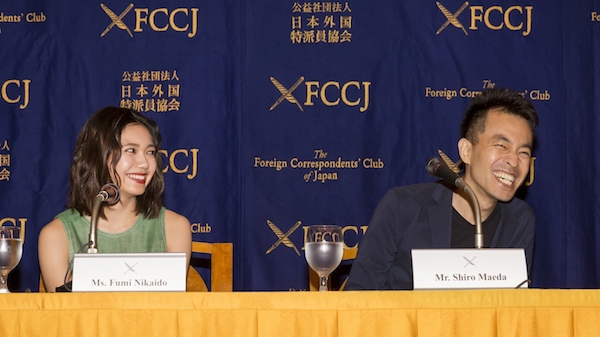 It's easy to imagine the fun on set. ©Mance Thompson
Despite its minimalist approach, a Maeda trademark, Kako is stuffed with oddball characters, zingy dialog, off-kilter line readings, outrageous twists and unexpected turns — a sort of lowball, screwball black comedy with scenes of haunting beauty: figures flying off rooftops in the darkness, boats gliding quietly across Tokyo Bay in the moonlight. And it features a cast of familiar faces that is sure to bring in viewers beyond Maeda's devoted following: The legendary Kyoko Koizumi, the amazing Fumi Nikaido, the alluring Kengo Kora and many more.
Nikaido joined her director for the Q&A after the screening, and in inimitable style, greeted the crowd in English: "Hi, everyone. Thank you for coming today. I'm really happy to come back [to FCCJ] again. How do you feel about this movie?" She has been busy since her last visit, in 2014, with Koji Fukada's Au Revoir l'Ete. Internationally acclaimed at the ripe old age of 16, when she won the Marcello Mastroianni Award at the 2011 Venice Film Festival for her role in Sion Sono's Fukushima-themed Himizu, Nikaido has continued to stun audiences with her versatility and to work with high-profile directors on an array of acclaimed films, including Kazuyoshi Kumakiri's My Man (2014), for which she won the Japan Academy Prize for Best Actress.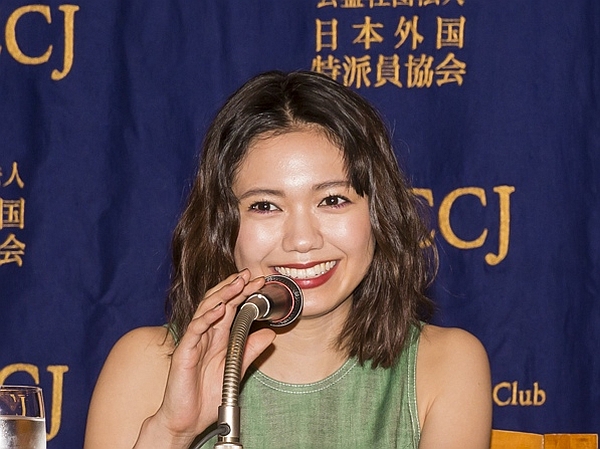 ©Mance Thompson       
In Maeda's film, she is convincingly pouty, jaded and desperate for adventure. It's summer vacation, and Kako is staring sullenly out at the canal near her house, hoping to spot a crocodile that made off with a neighbor's baby. "I can see the future," she sighs heavily. "Nothing beyond the realm of imagination will happen, so what's the point in experiencing anything?" Then one day, the future drops right into Kako's lap, in the form of her long-dead Aunt Mikiko (Koizumi) — who, it turns out, is very much alive, having hidden for nearly 20 years following a suspect house explosion. Mikiko, a wisecracking eccentric, takes up residence in Kako's room despite her niece's protestations, and the two must find their way to a grudging détente. Before that can happen, there will be catfights, mysteries to solve involving anti-government plots, hints of international intrigue and a homemade bomb that goes awry.
Much of it is delicious, given the strengths of the script and the acting. The natural rapport between the two leads, according to Maeda, was the result of a few weeks of rehearsals before filming, but also, the "power of the actresses."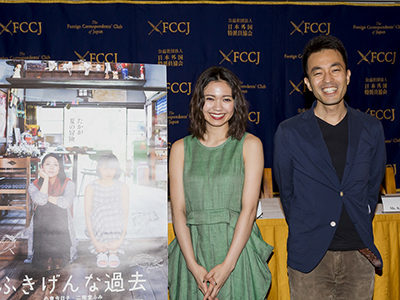 ©Mance Thompson
Asked why she chose the role, Nikaido said, "I'd always wanted to portray a mother-daughter relationship with Kyoko Koizumi. When I read the script, there were a lot of things that were familiar to me. I thought that acting in the film would allow me to face my own past in some way. I also had the sense that the film would turn into something really interesting, and I was eager to be part of it."
One journalist lauded Nikaido's ability to play such a bored character without making the character herself boring, to which she responded, "I think that's due to the director, the wonderful script and the atmosphere on the set. If the set is fun, things get rolling and I can make my character interesting. Kako is bored, yes, but she's a teenager and I think it's the typical kind of frustration that teenagers feel."
Asked about the kind of compromises he had to make in his dual writing-directing roles, Maeda said, "Compromise is essential in filmmaking. The problem is where to make those compromises. As a scriptwriter, I always write what I want to see and what I think is interesting, but I use the script only as a blueprint for the film. Then I listen to my cast and crew's suggestions, and incorporate them."

Maeda gets serious as he discusses the troubling subject of terrorism in his film.©Koichi Mori
"There isn't much of a story," admitted the director. "What I wanted to convey was the atmosphere of [Kako's] summer days — sometimes boring, sometimes exciting, and sometimes, with the presence of death. That's what was important to me. Time is like a river, constantly flowing, and we can see our past, present and future in that way. That's what prompted me to write this, to try to express that thematically."
The Q&A concluded with a question about the elephant in the room: "With what happened yesterday in Orlando," said an American academic (referring to the mass nightclub slaughter by a single gunman),"I'm not sure what to think about the terrorism in your film. Can you talk a little about that?" Maeda had clearly been thinking about the connection himself. "That's a really difficult question,"he began. "I think we all have the impulse toward violence within ourselves. It's no use denying that, we all have it. The issue then becomes how to control it, how to channel it into a positive force. I think terrorists [like the Orlando attacker] aren't so different from me or from you. We tend to label all criminals as crazy and inhuman. But I think they're human, and they feel that they've been put into an untenable situation in which they feel it's necessary to take action. We can't change the human impulse toward violence, but we can change this situation.
"In my film, we can't change the female characters' urge to commit violence," he continued, "but I think it's important for us to think about why they want to do these things, and to ask, how is it related to all of us?"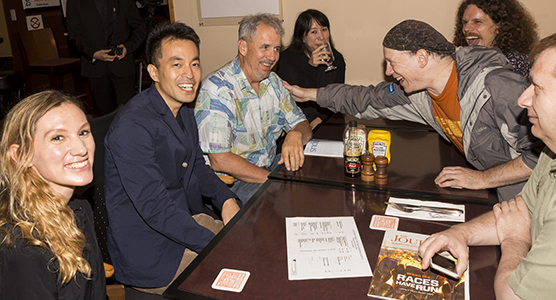 The director joined journalists and others in the bar after the event.  ©Mance Thompson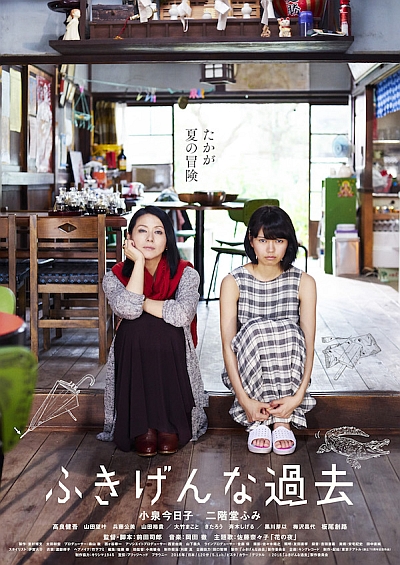 ©2016 "Kako: My Sullen Past" Film Partners
Posted by Karen Severns, Wednesday, June 15, 2016
Media Coverage
TV Exposure
    MAiDiGi   二階堂ふみ、外国人記者相手に流ちょうな英語であいさつ 映画「ふきげんな過去」
    日本テレビ   Oha!4 NEWS LIVE おはよんエンタメ   二階堂ふみ 出演の決め手は 小泉今日子との親子役だった
    日本テレビ   news every. every.×time4   二階堂ふみ 英語を披露
    日本テレビ   news every. culture&sports   二階堂&小泉 母娘役エピソード
    日本テレビ   ZIP! SHOWBIZ 24   二階堂ふみ 英語で会見
Read more
Published in: June
Tag: Shiro Maeda, Fumi Nikaido, Yukio Mishima Award, Kishida Drama Award, Japan Academy Prize, awardwinning    
Comments