Tuesday, March 14, 2017, 07:30 - 08:45
Mr. Jun Ikeda
Former President & CEO, Yokohama DeNA BayStars (Professional baseball team)
Title: The secret of team making loved by fans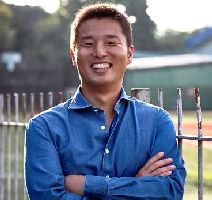 ​​​​​​​
Speaker's profile:
Mr. Jun Ikeda was born in 1976 in Yokohama. After graduating from Waseda University School of Commerce, he joined Sumitomo Corporation, working in their export trade business. He then joined Hakuhodo, Inc. from 2001-2004. He established his own company "Plus J" in 2005, offering consultation services in marketing, communications and branding.
He joined DeNA in 2007 as a marketing director. In 2010, he was appointed CEO of Everystar, a joint venture company supported by DeNA and NTT DoCoMo dealing in electronic books and UGC (User Generated Contents) media business.
After DeNa's acquisition of the Yokohama Bay Stars in 2011, he became the team's first president, serving for five years until 2016. He led various reforms including the establishment of the community ball concept. His leadership successes also include increasing the number of spectators 180% over five years from 1.07 million to 1.94 million. The team has also doubled its unit sales from 5.2 billion yen to over 10 billion yen.
Fee:
1,500 yen (including continental breakfast) for FCCJ members
2,000 yen (including continental breakfast & club entrance fee) for non-FCCJ members
Reservations recommended: Please call FCCJ at 03-3211-3161
Address: FCCJ, Yurakucho Denki Bldg. North Tower 20F, 1-7-1, Yurakucho, Chiyoda-ku, Tokyo
Note: The Yurakucho Denki Bldg. will open from 7:15am at the North Entrance next to Lawson
April 11, May 9, June 13 will be planned.
Membership Marketing Committee

早起きの人に朗報!FCCJ「朝会」
池田 純
株式会社横浜DeNAベイスターズ 前代表取締役社長
2017年3月14日(火)時間: 7:30〜8:45
タイトル: ファンに愛されるチーム作りの秘訣
<プロフィール>
1976年横浜市生まれ。早稲田大学商学部卒業後、住友商事株式会社に入社し石油掘削用パイプの貿易輸出業務に従事。その後、株式会社博報堂などを経て、2005年有限会社プラスJを設立し独立。経営層に対するマーケティング、コミュニケーション、ブランディング等のコンサルティングを行う。
2007年に株式会社ディー・エヌ・エーに参画し、執行役員としてマーケティングを統括。2010年、NTTドコモとのジョイントベンチャー、株式会社エブリスタの初代社長として事業を立ち上げ、一年で黒字化。年間売上数十億円規模の、電子書籍及びUGC(User Generated Contents)メディアに成長させた。
2011年、株式会社ディー・エヌ・エーによる横浜ベイスターズの買収に伴い、株式会社横浜DeNAベイスターズの初代社長に就任。2016年まで5年間社長を務め、コミュニティボール化構想、横浜スタジアムのTOBの成立をはじめ、様々な改革を主導し、観客動員数は107万人から194万人へ5年間で180%へ増加。球団は5年間で単体での売上が52億円から100億円超へ倍増し、黒字化を実現した。
<詳細>
費用: FCCJ会員 1,500円(コンチネンタル朝食付き)、
非会員 2,000円(朝食及び施設利用料)
予約: FCCJ(03-3211-3161)まで電話にてご予約下さい。
※非会員の方は、必ず前日までにご予約下さい。
会場: FCCJ 東京都千代田区有楽町1-7-1 有楽町電気ビル 北館20階
※当日は、午前7時15分より1階北側入口(ローソンの隣)から入場できます。
<今後の予定(2017年)>
2017年は3月14日、4月11日、5月9日に開催する予定です。
メンバーシップマーケティング委員会