February 2021 Exhibition: International Women in Photo Award 2020
February 6 to March 5, 2021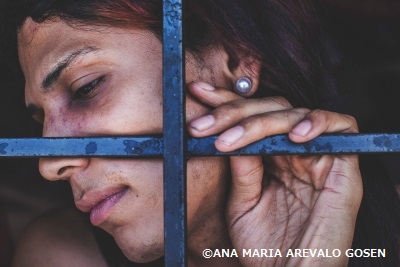 International Women in Photo, IWPA, is a French nonprofit association with two global missions: to promote women photographers of all origins and nationalities, and to work for parity and equality through photography around the world.
The roots of IWPA's goals lie in the underrepresentation of women photographers, who do not receive sufficient recognition or assignments, and whose work comprises a tiny percentage of all the photographs we see daily in the press, social media, museums and art exhibitions. IWPA also draws attention to social issues that are often ignored or simply not covered by a male-dominated perspective of the world.
To give more visibility to women photographers, IWPA acts as a platform and organizes the annual IWPA Award, a photography competition followed by exhibitions in major cities and capitals across the Middle East, Asia and Europe showing the work of the laureate and finalists to a large international audience. All of the exhibitions were cancelled last year due to the coronavirus pandemic, so IWPA is pleased to present for the first time in public a selection of photographs from the 2020 finalists, as well as special awards, in collaboration with the FCCJ. The winners were chosen by an international jury from 650 submissions from 70 countries and six continents. The current exhibition features only a limited number of the submitted images. The complete series of the best photographers in 2020, as well as their statements, interviews, and a virtual tour can be viewed online at https://iwpa.fr <https://iwpa.fr>
IWPA would like to express its gratitude to the main sponsors Leica Camera Japan Co., Ltd., East Japan Railway Company and their partners for their invaluable support in making this exhibition possible.
Bruce Osborn / FCCJ Exhibition Chair