March 2021 Exhibition: An Oath with Tomodachi
Organized by Japan Disaster Recovery Support
March 8 - April 2, 2021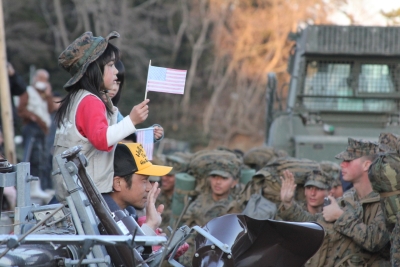 In memory of the tenth anniversary of the Great East Japan Earthquake, the March exhibition will show photographs selected from over 2,000 pictures depicting rare scenes taken at devastated areas. These images have been kept as internal records of relief activities by the Self-Defense Forces and the US Forces in Japan.
Through this exhibition, we would like to show our gratitude to those who joined the relief activities and to inform people about the importance of disaster preparation in hope of saving more lives in the future.
The exhibition is supported by US Embassy in Tokyo, the Reconstruction Agency, the Cabinet Office, the Ministry of Foreign Affairs and the Ministry of Defense.
Bruce Osborn / FCCJ Exhibition Chair