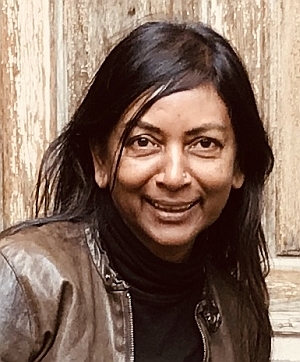 Dear members,
As my term as president comes to an end, I'd like to share some observations so that we can continue to work together to make improvements to our Club.
First, the positives. Committee members and Club staff have worked tirelessly to keep services active throughout the pandemic. I am still amazed and humbled that the Club stayed open during the many periods of restrictions requested by the government. A big thank you, too, to the General Manager, Toru Morishima, whose patient and firm leadership has already won him accolades.
I can also report that our finances are slowly picking up, as activities increase and attract high numbers of people. Our caterers have also expanded their popular menu. The Club will also have a respected sushi vendor—Ariso Sushi— on board very soon. Located in Fukui Prefecture, Ariso is committed to using fish and seafood of the highest quality. These improvements are significant, and we must work together to continue building on them.
I have spent much of the past year getting to know our Associate Members. With Board elections looming, I am hoping this large category of people, primarily from the corporate world, will run as candidates. They bring skills and experience that will benefit the Club in many ways. I have started reached out to members to meet regularly to discuss Club activities and hope as many people as possible will get involved.
Membership is in moderate decline, so the Club's main goal will be to attract new members. We also need to promote our premises in the heart of Tokyo. The Club's rental charges for private parties and banquets are extremely reasonable. Please take a moment to find out more about this service, and feel free to contact Club staff if you have any ideas.
As many of you know, our wonderful library stocks a diverse range of books and research services. This week, we are putting the finishing touches to a list of tapes from old press conferences that have been digitalized. Please feel free to ask our librarians about this new service. You can listen to the author Shusaku Endo, along with other literary giants such as Yukio Mishima and Yasunari Kawabata, speak at the Club in English. I have listened to some of them, and I can assure you, they are wonderful.
I would like to express my heartfelt gratitude to everyone for your cooperation this year. I am stepping down as president with mixed feelings. The busy schedule – juggling endless meetings with my journalist assignments – has been demanding, to say the least. But as I make way for a new president, I am also happy to have had the opportunity to better get to know the Club and its staff. The FCCJ is a big part of my life, and I would be delighted if every single member was able to enjoy its special atmosphere to the fullest.
Suvendrini Kakuchi is Tokyo correspondent for University World News in the UK.