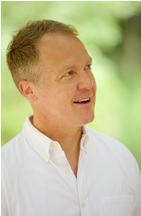 Dear members,
These are busy days for your club.
We hosted the Ukrainian ambassador to Japan at the FCCJ at the end of February to mark a year since Russia invaded the country.
Sergey Korsunsky made an emotional appeal about his country's fight for independence, including a flashback to the beginning of 2022, when Russian officials assured the world they had no intention of starting a war. That included the Russian ambassador to Japan, who came to the FCCJ to make the same argument.
"They were all lying," Korsunsky said. "He lied again and again. He was promoted." He showed photos of the destruction caused by bombs dropped in the middle of Ukrainian cities and towns. Vladimir Putin and his forces are frustrated, he said, because the war they thought they would win in days has dragged on.
"They cannot fight against our military so they fight against our civilians," Korsunsky said. "Keep calm and arm Ukraine – that would be the best solution to end this war."
The event, which also included U.S. Ambassador Rahm Emanuel and Haitze Siemers of the European Union embassy in Tokyo, drew a full house and broad media coverage.
We also hosted a Town Hall in February, a rare opportunity for the board of directors to meet and talk with all members. Thank you to everyone who participated and shared their thoughts. It was a compelling discussion that included ideas from associate members and journalists, from some people who joined the club decades ago and others who joined in the past year.
We talked in depth about the club's financial situation and the slide in membership in recent years. Many members offered up ideas about changes they would like to see at the club, from better coffee and an earlier opening for the main dining room to more celebrity speakers and discussions about energy policy. We also heard an enthusiastic appeal to bring in more people from prefectures around Japan to give them exposure to the Tokyo-based international media.
The event made clear we have an astonishing depth of talent and creativity within the club. The board would urge all of the members with these compelling ideas to get involved in the FCCJ's activities. Join a committee, contribute your time and energy, and make a difference in the future of our club. If you are uncertain who to reach out to, all of the committee chairpeople are listed on our website. If you have any questions, reach out to me directly. We agreed to have more events like this regularly.
To that point, we just changed the leadership of the library, archives and workroom committee. Jake Adelstein and Eiichiro Tokumoto are now co-chairs; Randy Schmidt will remain as board liasion. Our workspace is one of the most attractive features of the club, especially for young journalists, and the group has some creative ideas to make it even more of a draw.
One particular area where we could use help is on the legal front. We are involved in a couple of legal disputes where we could use the support of experienced lawyers who are willing to defend the FCCJ and the principles of free speech. Please contact me directly about these matters.
On a tragic note, we held a memorial for our friend and longtime member Pio d'Emilia in February. His son and partner joined the event, and Pio's many friends shared stories of his adventures and exploits. It was touching and tearful. It was a special treat to share memories of Pio together.
Sincerely,
Peter Elstrom
President