It's a Saturday Nite Live on Friday! (NO RESERVATION REQUIRED)
Singer-songwriter Kev Gray has built up a cult following due to his quirky lyrics and adventurous vocal style. Kev's band, The Gravy Train fuses lounge, Bossa Nova and blues melodies into something familiar but refreshingly new. The band has played in festivals and venues globally, including a 2017 Word Tour that was a cross-country tour of the US / NYC, Nashville, and a video shoot in the historic Sun Studios, Memphis. This veteran of the Tokyo music scene has also cut an ever lengthening list of award-winning songs, which can be sampled at: www.soundcloud.com/kevgray Songs from the new album, Time to Live Again, recorded online with musicians from over 20+ countries are available on Spotify:

A delicious three course dinner for ¥1,450., and a selection of appetizers and beverages without alcohol will be served.
And, as always, it's FREE. Come and enjoy some of the best live entertainment in Tokyo!
NO RESERVATION REQUIRED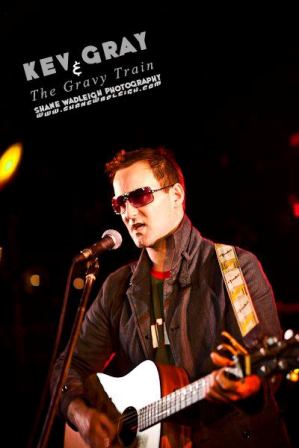 NO RESERVATION REQUIRED
The Entertainment Committee