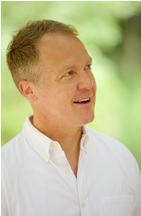 Dear members,
As many of you have undoubtedly heard by now, the Foreign Correspondents' Club of Japan and two of its members were threatened in a series of phone calls in December. The caller said she was furious because the club had provided a forum for people with "anti-Japanese" views and that the journalists involved had been critical of the country.
The police were able to trace the calls quickly and arrested the person who had made the threats. The caller turned out to be a woman with nationalist and extreme rightwing views. She was detained for about two weeks and then released after paying a fine and writing a letter of apology. She said she never intended to follow through on her threats, which included blowing up the club.
The incident is a stark reminder that freedom of the press is under rising threat around the world. It's not just in authoritarian regimes such as Russia or China. Even sturdy democracies like the U.S. and India have seen growing attacks on the media, with threats of violence and political efforts to curtail what views can be aired.
While Japan is often considered something of a safe haven, last month's episode was just the most recent in a series of assaults on the FCCJ dating back decades. As David McNeill and Robert Whiting have noted, the club was threatened in the 1980s and in the 2000s by right wingers in Japan for airing views deemed critical of Japanese royalty.
Let me be clear: the FCCJ will always stand on the side of a free press and it will steadfastly support freedom of speech, whatever opposition we face. When the founding members of our club started the organization in 1945, they had to push back against criticism from Gen. Douglas MacArthur and the American military as well as the Japanese government. It's our duty to build on this proud legacy, as we have for decades.
As the FCCJ said in a statement after the latest incident, "We will not be swayed by terrorism or threats."
Jake Adelstein, one of the members who was threatened, took issue with the idea that airing controversial ideas was somehow unacceptable or anti-Japanese.
"If you don't address social problems or recognize they exist, nothing changes," he told Whiting in an article in Asia Times [https://asiatimes.com/2022/12/japan-right-wingers-target-foreign-journalists-newsmakers]. "Ignoring the problems doesn't make them better."
Let me thank all of our members for their support of the FCCJ's mission as we enter the Year of the Rabbit. We will have a special meeting of the board of directors and regular members on January 18 at 6:30 pm to discuss the future of the club as we enter our first full year free of the Covid pandemic. Please join us if you are able.
Peter Elstrom
President