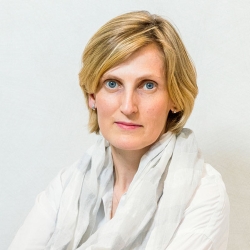 Dear members,
As Japan's longest-serving Prime Minister prepares to ride off into the sunset, the Liberal Democratic Party is agog over who will be the next Prime Minister and which senior lawmakers will finally get that sought-after post in the cabinet after years of waiting. Hardly less momentous than the successor to Shinzo Abe is the appointment of committee chairs to work on all aspects of FCCJ activities.
Since my own appointment as President, it's been a race against the clock to fit the pieces of the puzzle together, and I'm not sure I'll get the full picture in time for the publication of this issue of Number 1 Shimbun. But it's been wonderful to find out just how many of our talented members are willing to contribute their time and skills to all the projects we organize, finding ways to work around the Covid-19 risk as they do so. I'm truly grateful to everyone who volunteers for the Club.
The theme of this month's Number 1 Shimbun is women. As the Abe administration draws to a close, one of the goals it's plainly failed to reach is that of having 30% of management posts in all fields occupied by women. That's one reason we wanted to highlight the vital roles played by women who work at the Club as well as its members in the current issue. But we can do more. I'm hoping that having a bigger proportion of women on our Board will encourage women in journalism and all walks of life to join the FCCJ, attend events and organize them too. Our Diversity Committee is already beginning to take shape.
Meanwhile, I was delighted to see that our Professional Activities Committee hosted a timely online session with Kyoto-based Thai dissident Pavin Chachavalpongpun, as anti-monarchy demonstrations continue in Bangkok. Do take a look on our website, if you haven't yet watched the interview: I learned a lot about the complex relations between social media giants and protest groups, among other things. I'm sure we'll also see press conferences devoted to the upheavals in Japanese politics in the very near future. It already feels the end of an era for Japan, and yet we're still only two-thirds of our way through a year that never ceases to surprise.
We can also expect an interesting programme of films and photo exhibitions for the remainder of the year. Do bear in mind that social distancing efforts will limit numbers for the film showings. Incidentally, I should remind everyone that the Board last month approved a motion that everyone entering the Club should be wearing a mask, as we endeavour to keep Members and visitors as safe as we can from the coronavirus. Please, mask up and stay safe!
● Isabel Reynolds has been reporting for Bloomberg in Tokyo since 2012. She has lived in Japan for more than 20 years and been a Regular Member of the FCCJ for most of that time.
Photograph © Julio Shiiki