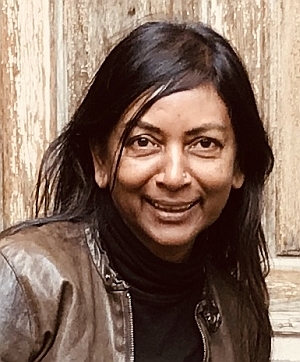 Dear members,
After a gap of more than six years, I am again president of our beloved FCCJ. For those of you who don't know me, a quick introduction: I am a Sri Lankan journalist and have lived in Japan for more than three decades. My writing focuses on Japan-Asia relations and sustainable and development  issues, a theme that has gained global attention over the past few years.
As we start another year, the new Board  looks  forward to welcoming new members and invites input from everyone representing the diverse categories that form our Club. We are also keen to exchange opinions about expanding activities that are led by journalists and associates. Let us work together.
Directing the FCCJ at this time is not easy. Members are acutely aware that many of our activities have been put on hold for the past year due to ongoing government emergency regulations to reduce Covid-19 infections. The tough measures have forced the Club to close its restaurant and alcohol services on weekends or stay open only for limited hours. Moreover, committee members who work hard for the Club are reluctantly delaying our exciting evening events and special brunches. All they can do is wait eagerly to return to normalcy and revive the dynamic pace of our other wonderful range of activities and offers that have kept the Club humming along for so long.  
The pandemic has is threatening our very survival.  We are facing new difficulties linked to the reduction of our services. Like other organizations,  the FCCJ is dealing with a drastic drop in financial revenue and the resignations of some of our members.  There is no doubt this is due to the lack of a Club- like atmosphere,  which has disappointed many people,  and I totally understand that. Oh, how I long for those press conference with sit-down lunches or that quiet Sunday evening with friends at the bar.
The challenge now is to restore the energy of the FCCJ and encourage those who have taken a break, to return.  We also need to attract new members. An urgent next step in this direction is for us to get together quickly and plan.  As president, I believe that this is the time to try out new ventures and take chances.  We must start working on new preparations to bring exciting times back to the FCCJ.    
And, yes,  I strongly believe that is possible.  The Club continues to offer many opportunities for our members, and that's what we are going to focus on this year.
Before I sign off,  please allow me revisit the many benefits of FCCJ membership.  The Club is where the news is made,  a place where diverse guests are invited to speak, irrespective of whether they represent mainstream or alternative viewpoints.  The open nature of the FCCJ makes it an incubator that is rich in global information, turning it into a platform for unique opportunities to network. This is a privilege that's not easily available in many other venues in Japan. Members can also enjoy excellent cuisine at a reasonable cost and have ownership of a secluded social space with friendly and attentive staff.  It is a place to relax with family and friends, in the best location in Tokyo.
The current state of emergency is scheduled to last until the end of August, so we hope to see more of you at the Club after that.  Please do not hesitate to send me an email or leave a message at the front desk with your suggestions about turning the FCCJ into the sparkling venue it aims to be this year.  
Suvendrini Kakuchi is Tokyo correspondent for University World News in the UK.