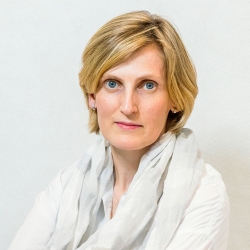 Dear Members,
If you polish your glasses and squint hard enough, you can just about see it. Yes, that tiny, unfamiliar thing in the distance is a faint sign of light at the end of the tunnel. It's hard to focus on it when Japan has just recorded a new high of 2,684 virus cases in a day and the third wave of the pandemic is casting a pall over the normally lively end of the year.
Bars and restaurants in Tokyo and other cities are being asked to close early again, parties are being cancelled and travel campaigns brought to a halt. But human ingenuity is giving us much-needed cause to hope. At least three of the more than 200 vaccines under development around the world have proved effective in an almost unbelievably short space of time. While a vaccine typically takes a decade or more to reach the end-user, the U.K. for example, is set to begin immunizations before the end of December. After a year marked by sorrow, anxiety and isolation for so many of us, we can realistically begin to hope that 2021 will bring something better.
For Tokyo, a lot hangs on whether and how the city can finally pull off the delayed Tokyo Olympics and Paralympics. Host nations tend to go through cycles of jubilation and frustration over the costs and benefits of welcoming the athletes and their millions of fans – and the risks are all too apparent this time. But, Thomas Bach of the International Olympic Committee has promised to try to get all the attendees vaccinated, while Tokyo Governor Yuriko Koike at her recent FCCJ press conference painted a picture of an ideal scenario, where the venues are packed with fans. There's no denying that if the Games can be held safely, they have the potential to re-set the national mood.
That goes for the Club as much as any other organization. While we've sought to adapt to the current crisis over the months by taking all the precautions we can to maintain safety on our premises and livestreaming our events so that members can take part without concern, opportunities to be in the room with newsmakers are part of our DNA. We're hoping to welcome the many reporters from overseas who will cover the Tokyo Games if they take place next year, and most of all we're looking forward to seeing all our members in person again.
2020 has certainly been full of events most of us want to put out of our minds as quickly as possible. Bonenkai forget-the-year parties are not advisable at the moment, so let's quietly raise a glass to that pinprick of light at the end of the tunnel. Here's to a mask-free future!
● Isabel Reynolds has been reporting for Bloomberg in Tokyo since 2012. She has lived in Japan for more than 20 years and been a Regular Member of the FCCJ for most of that time.
Photograph © Julio Shiiki