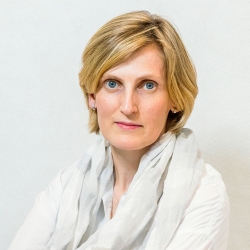 Dear Members,
I'm feeling somewhat encouraged as I write this, hours after the Tokyo Metropolitan Government announced a tally of 1,070 new coronavirus cases for the day, which is less than half the peak we saw two weeks ago. The lockdown-lite may be playing havoc with our social lives by closing most places down at 8 p.m., but it is clearly taking us in the right direction. Meanwhile, vaccinations are set to begin in Japan in roughly a month, which will be another milestone in the battle against the disease. Nonetheless, we still have a long way to go to get cases in the capital back under 500 a day, one of the criteria for the government to end the state of emergency.
Sadly, the restrictions imposed to contain the infection have affected business at our much-loved Masukomi Sushi bar, which will temporarily close its doors from February 1 until the emergency is lifted. It's disappointing that our members will be deprived of the delicious offerings from Masukomi for a while, and I know you will all join me in hoping that infections in Tokyo subside quickly enough to end the emergency sooner rather than later.
That means we all have to do our part, and not forget to wear masks in the Club, including in the Work Room, except when eating or drinking. Please also sign in and have your temperature taken when you enter the premises. We need cooperation from all our members as we try to offer the best service we can, while minimizing the risk of infection.
There's still plenty going on at the FCCJ to take your mind off the virus and the chilly winter weather, though, and much of it can be experienced either in person or online. In January, we had a fascinating press conference with dissident Chinese artist and filmmaker Ai Weiwei, who discussed everything from his early life as an exile in Xinjiang to Beijing censors' influence over the global film industry and the reasons why he doesn't expect anyone to poison his tea. Do catch up with that conversation on our YouTube channel if you missed it. One of the prime minister's foreign policy advisers, Kunihiko Miyake, also spoke to members, while our Diversity Committee staged an illuminating online discussion panel on women in the media with some of the country's most experienced female journalists earlier in the month. The audio from that event is available to members on our website.
In other good news, the outsourcer in our Main Bar, W&D, has got off to a good start, with many members praising both the food and wine. We look forward to a fuller service from Chef Shimizu next month, although some restrictions resulting from the virus emergency are likely to remain at least until February 7.
Finally, I wanted to mention that we will be working with a team of young businesspeople from the Japan Market Expansion Competition over the coming months. Their brief is to help the Club operate more efficiently and effectively, without of course losing its raison d'être. The members of the team will be gathering information at the Club in the near future, so if you happen to meet them, please make them feel welcome and let them know your opinions on any aspect of the FCCJ.
● Isabel Reynolds has been reporting for Bloomberg in Tokyo since 2012. She has lived in Japan for more than 20 years and been a Regular Member of the FCCJ for most of that time.