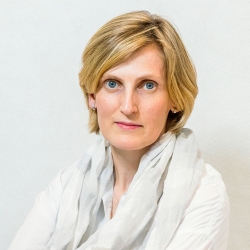 Dear members,
This is my first message following the election results, which brought us both good and bad news. I was delighted that so many people took part this time, and that most members opted to use the online system, which helps enormously with simplifying the whole process and reducing the costs involved. The fact that we nonetheless failed to assemble a complete Board on this occasion is disappointing, and I think the lesson we should take away is that we need to create opportunities for regular members and associate members to get to know one another. From my conversations with many voting members, I realized that many people feel uncomfortable clicking the button to support people they don't know all that well, if at all. Since we are a club, the obvious solution is to make sure everyone has more opportunities to cultivate networks among the membership. I hope that will become possible as we emerge from the worst of the pandemic. Journalists shouldn't forget that the associate members are key to the survival of the Club and we need to reach a point where we're able to vote in a full quota of three associate Board directors without the need for run-off elections.
It's now 11 months since I took on the mantle of president amid the worst crisis the Club has ever faced. I had little idea of what this would entail, and how far the post would take me from my comfort zone of writing and talking about political developments in Japan and Asia. Without a general manager in place, the president becomes responsible for all sorts of aspects of club management that are about as far from journalism as you can imagine. In navigating my way through this, I can say I received valuable advice from every single member of the current Board, as well as several other former directors. I don't have the space to mention all the names, but I'm sincerely grateful to all these people.
As you know, the Club remains in a very difficult position, with our membership numbers continuing to fall. Retaining members and attracting new ones will need to be the overarching priority for the new Board, as well as for staff and the membership at large. We already have a business plan proposed for us by our Japan Market Expansion Team, based on extensive research, and we need to make sure we act on it.
In closing, I wanted to say a few words about why we should continue to devote time and energy to the FCCJ, despite our current difficulties and the changing nature of the media itself. Of course, we have a distinguished past that we shouldn't forget. More importantly, the events of this year in Hong Kong, Myanmar and elsewhere have made clear that the freedom of the press is increasingly at risk in this region. Now more than ever, we need to thrive so that we can continue to play a role in support of journalists who risk their lives to report the truth.
Isabel Reynolds has been reporting for Bloomberg in Tokyo since 2012. She has lived in Japan for more than 20 years and been a regular member of the FCCJ for most of that time.