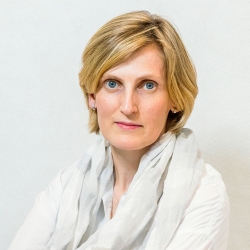 Dear members, Last December, when the world's coronavirus vaccine rollout was just beginning, I wrote in my column about the faint signs of light at the end of Japan's pandemic tunnel. We recently heard from government vaccine chief Taro Kono that he plans to have Japan's immunization program completed by February next year at the latest. That's a lot later than many of us had hoped (and far slower than some other countries) but it does at least give us a firm timeline to work with. The Club's Board and Committees can start planning for events and gatherings in person to restart around that time. That's not to say that we don't have a whole lot of hurdles to overcome before then — not least the third state of emergency in Tokyo, which is due to last until May 11. The restrictions are much stricter than under the previous emergency declaration. We'll keep you posted on any change to operating hours for the Club's facilities.
After introducing our new food and beverage vendor in the Main Bar, we're trying to make more improvements so that the Club will be even better value for our members. From next month, we are planning to open the balcony leading off the Main Bar for al fresco coffee and drinks. Please take advantage of this outdoor space as the weather gets warmer. Another decision the Board recently made is to cut the fees charged for members to rent rooms at the Club for their own events and parties. We'll be uploading the new price schedule on the Club website as soon as possible.
We're also heading into election season at the Club, so please put the June 23 General Membership Meeting in your diary. The Associate Members' Liaison Committee is already looking for candidates to run for the  three associate positions on the Board. Please do consider putting your name forward, if you benefit from the wealth of wisdom and experience that we know our Associate Members have to offer.
We have a number of interesting events coming up, but I'd like to single out one in that may be particularly relevant as the pandemic looks set to drag on, affecting everyone's state of mind. On May 13, we have a panel of experts talking about the mental health effects of Covid-19, as the latest in our Deep Dive series.
Finally, you may have heard that NHK recently spent a day filming in our main press conference room for a scene in a new drama starring the popular actor Tori Matsuzaka. The drama, Ima Koko ni Aru Kiki to Boku no Kokando, was scheduled to air at 9 p.m. on Saturday nights from April 24. If you're interested in seeing the press conference scene, it will be shown either May 1 or May 8.
Isabel Reynolds has been reporting for Bloomberg in Tokyo since 2012. She has lived in Japan for more than 20 years and been a regular member of the FCCJ for most of that time.