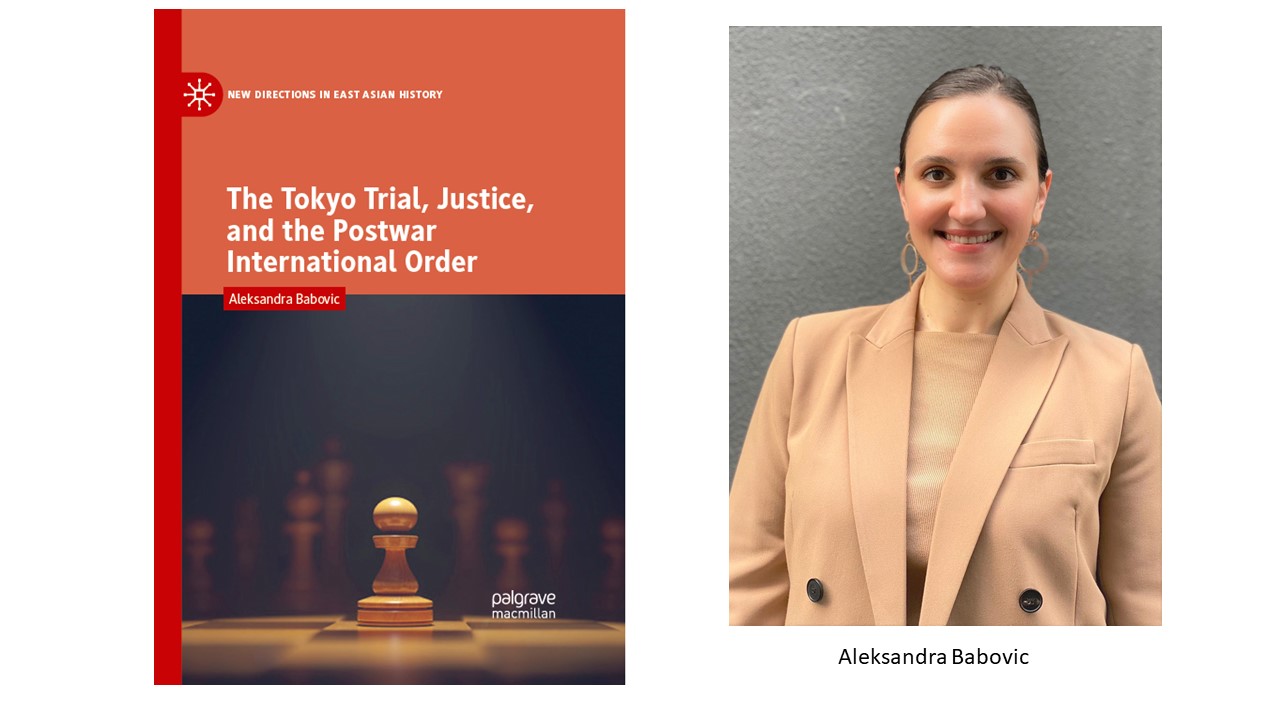 The Tokyo Trial, 1946 to 1948, seen by many as victors' justice, was a dark and painful episode in Japan's immediate post-WWII history. In contrast to Germany with the Nuremberg Trials, Japan's postwar politics never accepted the Tribunal's verdicts. The government in Tokyo tried to ease the prison conditions of the convicted war criminals. In the early 1950s, the Japanese people and government gradually came to see these men as martyrs to be freed from Sugamo Prison. In lengthy negotiations with the US government, Tokyo eventually secured their release. They were reintegrated into the society and accepted as part of the political elite. The former war criminals transitioned to honorable citizens. With their secret consecration to Yasukuni Shrine in 1978, they became spirits.
In her book The Tokyo Trial, Justice, and the Postwar International Order, based on historical records from months before to decades after the trial, Dr. Aleksandra Babovic illuminates the evolving circumstances, perceptions, and interests surrounding the Trial and its main actors.
Presenting her book at the FCCJ, the author will focus on intriguing points such as reasons behind the Tribunal's decision to keep the Japanese Emperor away from the dock, although he had the direct command over the Imperial Army. Instead, twenty-eight Japanese civil and military brass, some of them rather randomly selected, found themselves utterly confused about being tried for starting the Pacific War and for Japan's acts of aggression. Dr. Babovic will discuss the Japanese government's stubborn support for these convicted men, and the influence they had on postwar politics.
Aleksandra Babovic is an assistant professor at Osaka University Graduate School of Human Sciences. She has spent a decade researching Japan's foreign policy, security, and diplomatic history. Her recent projects include Japan's energy security, focusing on climate change and renewable energies development, and political and legal issues that affect the livelihood of migrants in Japan.
Doors open at 6:00 pm. Dinner is served from 6:15 pm. The presentation starts from 7:15 pm.
Menu: Pumpkin Salad/ Roasted Lamb wrapped with Cabbage, Finland Style/ Pistachio and Chocolate Cake/ Coffee or Tea with One Drink. Book Break charges are 3,000 yen/ 4,000 yen (members/ non-members) per person.
FCCJ members can sign up at the reception desk. Reservations cancelled less than 72 hours in advance will be charged in full.
Non-members can reserve at the reception desk by email (front@fccj.or.jp). Payment is in advance till Monday, June 20th, 2022. No refund is available unless the event is cancelled by FCCJ.
Online attendance (via Zoom) is available at 550 yen per person. Please indicate the intention to attend online when signing up. Details on how to join online will be sent to individual emails after their reservations are confirmed.
Attendees with food restriction should inform the reception desk (front@fccj.or.jp) three days before the event. We kindly ask for your cooperation with Covid-19 prevention measures at the reception and to wear a mask in the premises.
Thank you.
(The talk will be in English)