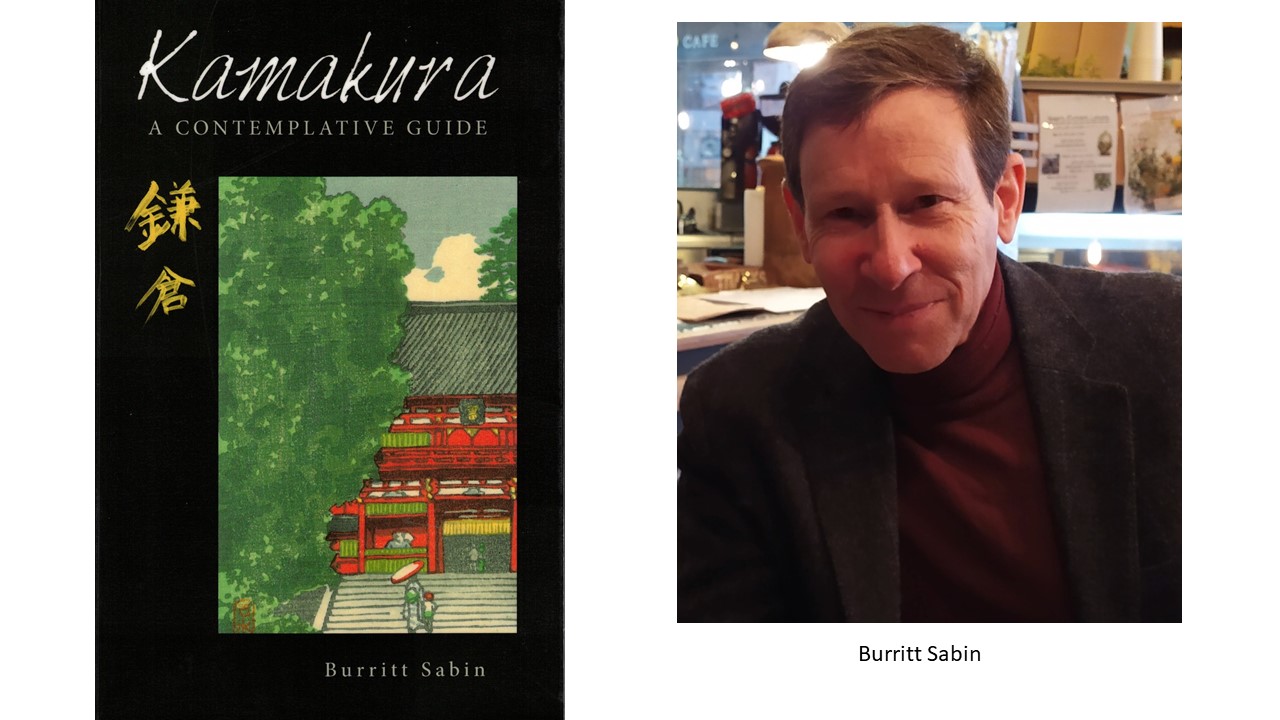 Kamakura rose as the first samurai capital in the 12th century. Shogun Yoritomo chose for the seat of his military government a natural fortress far from the intrigues of the court in Kyoto. He summoned from the capital carpenters to build grand temples and sculptors to carve images for their halls. His successors, the Hojo, erected the great Zen monasteries Kencho-ji and Engaku-ji. Nichiren, Ippen, Ninsho and other holy men established in the new city temples of their sects of Buddhism. Courtiers journeyed to the shogunal capital to worship at its celebrated temples and to wonder at its martial ethos. 
Kamakura: A Contemplative Guide introduces the dramatic and often violent lives of these figures and walks you through shrine and temple precincts, illuminating the features of their halls, gardens, and statuary. It takes you over the passes cut sheer through rock to give entrance to the city. It shows Kamakura through the eyes of writers drawn by the history, temples, and temperate climate of a city only an hour from their editors in Tokyo. Rare photographs complement the text. Lucid maps pinpoint places of interest. Finally, Kamakura: A Contemplative Guide explains how the establishment of the first samurai capital was significant in the formation of Japan. 
In this Book Break, Burritt Sabin will explain why go to Kamakura and ways to see the former medieval capital once you get there. 
Burritt Sabin first came to Japan as a naval officer in 1975 and has lived there ever since. He later embarked on a career in journalism, writing columns for the Asahi Shimbun and Japan Times. He is the author of A Historical Guide to Yokohama: Sketches of the Twice-Risen Phoenix.
Doors open at 6:00 pm. Dinner is served from 6:15 pm. The presentation starts from 7:15 pm. Menu: Mimosa Salad with Asparagus and Rape Blossoms/ Roasted Lamb with Spring Vegetable's Quiche/ Strawberry Bavarois with Cherry Ice Cream/ Coffee or Tea with One Drink. Book Break charges are 3,000 yen/ 4,000 yen (members/ non-members) per person. 
FCCJ members can sign up at the reception desk. Reservations cancelled less than 72 hours in advance will be charged in full. Non-members can reserve at the reception desk by email (front@fccj.or.jp). Payment is in advance till Friday, March 18th, 2022. No refund is available unless the event is cancelled by FCCJ. 
Online attendance (via Zoom) is available at 550 yen per person. Please indicate the intention to attend online when signing up. Details on how to join online will be sent to individual emails after their reservations are confirmed.
Attendees with food restriction should inform the reception desk (front@fccj.or.jp) three days before the event. 
We kindly ask for your cooperation with Covid-19 prevention measures at the reception and to wear a mask in the premises. Thank you.
 
(The talk will be in English)
Library, Archives & Workroom Committee