Book Break : Haruki Wada, author of "The Korean War: An International History - Updated Edition"
Wednesday, September 16, 2020, 18:15 - 20:30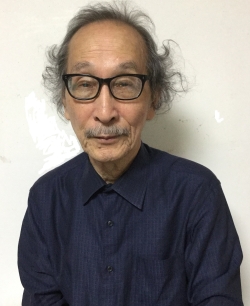 Although sixty-seven years have passed since the armistice, the Korean conflict has never really ended. Tensions remain high on the peninsula as Washington and Pyongyang, as well as Seoul and Pyongyang, continue to face off. Haruki Wada is one of the world's leading scholars of that war and Korean history.In his book, he draws on archival and primary sources in Russia, China, the United States, South Korea, Taiwan, and Japan to provide the first full understanding of the Korean War as an international conflict from the perspective of all the actors involved. He delves deep into the nature of the confrontation, as well as the impact on the geopolitical landscape of Northeast Asia and the Pacific region.
The Korean War was first published in Japanese in 2002, its English edition in 2013, and in an updated version by Rowman & Littlefield in 2018. This edition includes a substantive introduction that considers the heightened danger of a new Northeast Asian war as Donald Trump and Kim Jong-un escalate their rhetoric. It traces the North Korean invasion of South Korea in riveting detail, and provides new insights into the behavior of Kim Il Sung and Syngman Rhee and also into the behavior of Communist leaders in Korea, China, Russia, Eastern Europe, and their rivals in other nations. The book traces the course of the war from its origins inboth Korea's leaders' failed attempts to unify the country by force, ultimately escalating into a Sino-American war on the Korean Peninsula.
Wada is Emeritus Professor and former director of the Institute of Social Science, University of Tokyo. He is author of 金日成と満州抗日戦争 (=Kim Il Sung and the Manchurian Anti-Japanese War, Heibonsha, 1993), 朝鮮戦争全史 (= A Complete History of the Korean War, Iwanami Shoten, 2002), 北朝鮮:遊撃隊国家の現在 (= North Korea–Partisan State Today, Iwanami Shoten, 1998), 同時代批評:日朝関係と拉致問題 (= Critique of Our Own Times – Japan-North Korea Relations and the Abduction Problem, Sairyusha, 2005) , 開国:日露国境交渉 (= Opening the Country: Japan-Russia Border Relations, NHK Publishing, 2008) and 日露戦争起源と開戦 (= The Russo-Japanese War; Origins and Beginning, 2 Vols. Iwanami Shoten, 2009-2010). He is Secretary-General of the National Association for Normalization of Japan-North Korea Relations (日朝国交促進国民協会).
The library committee is offering a cocktail party - "Meet the Author - starting at 6:15 pm, followed by a set dinner with one drink at 6:40 pm (Menu: TBD). Drinks can be ordered on a cash basis from the bar in the room. Book Break charges are 3,100 yen/ 4,100 yen (members/ non-members) per person. The member price is applicable to members' guests.
To FCCJ members: Sign up now at the reception desk (03-3211-3161) or on the FCCJ website. To help us plan proper seating and food preparation, please reserve in advance, preferably by noon of the day of the event. Those without reservations will be turned away once available seats are filled. Reservations cancelled less than 72 hours in advance will be charged in full.
To non-members: Sign up now at the reception desk by email (front@fccj.or.jp). Please reserve and pay in advance by Friday, September 11th, 2020. Those without reservations will be turned away once available seats are filled. No refund is available unless event is cancelled for the reasons on our part. Any attendees with food restriction should inform the reception desk (front@fccj.or.jp) three days before the event.
We kindly ask for your cooperation with Covid-19 prevention measures to have your temperature taken before proceeding and wear your own mask whenever possible. Thank you for your cooperation and understanding.
 (The talk will be in Japanese with English interpretation)