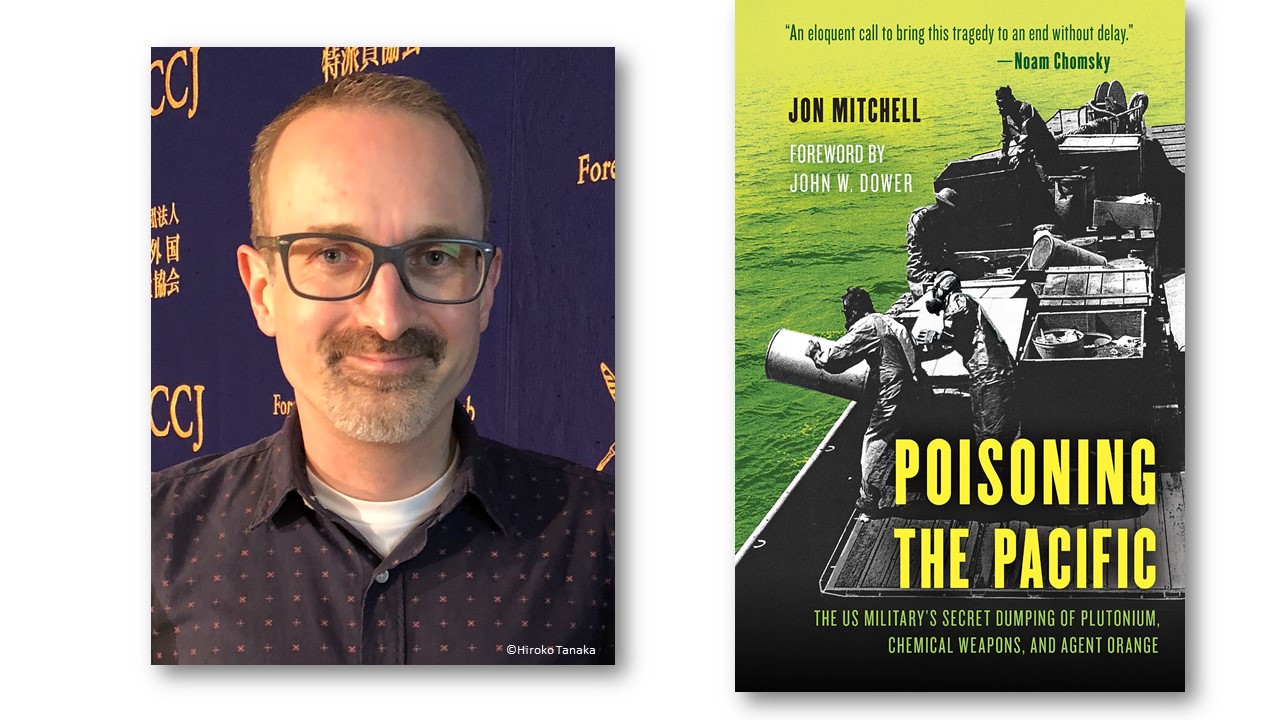 Poisoning the Pacific reveals how US military operations have been contaminating Japan and neighboring countries with toxic substances, including plutonium, dioxin, and nerve agent. Hundreds of thousands of service members, their families, and residents have been exposed – but the United States has hidden the damage and refused to help victims.
Based upon 12,000+ pages of documents obtained via the US Freedom of Information Act (FOIA), the book highlights how indigenous communities in Okinawa, Guam and the Marshall Islands have borne the brunt of this damage. Moreover, on mainland Japan, the military has poisoned sea, soil and residents – but the Japan-US Status of Forces Agreement (SOFA) prevents Japanese officials from performing checks on US bases and absolves the military from cleaning up contamination. Accompanying this damage, US authorities have waged a campaign of cover-ups and attacks on the media, which the author has experienced firsthand. Oliver Stone calls the revelations in Poisoning the Pacific, "truly shocking," and Noam Chomsky lauds it, "an eloquent call to bring this tragedy to an end without delay." 
In this Book Break, Mitchell will discuss CIA and military operations in Japan, how investigative journalism can contribute to environmental justice, and what must be done to overhaul the current system which allows the military to pollute with impunity.
Mitchell is an investigative journalist with the Okinawa Times and recipient of the 2015 Foreign Correspondents' Club of Japan's lifetime achievement award for press freedom. His work has featured in reports for the US Congress and Japanese parliament; it has also helped US service members exposed to contamination in Japan to obtain compensation from the Department of Veterans Affairs. Mitchell is the author of three bestselling Japanese books about military damage to the environment and has donated the bulk of his FOIA-obtained reports to archives in Japan and the United States. 
Doors open at 5:30 pm. Dinner is served from 6:00 pm. The presentation starts from 6:30 pm. Menu: Small Salad/ Duck Thigh Confit with Green Pepper Sauce/ Strawberry Cake and Vanilla Ice Cream/ Coffee or Tea with One Drink (one from Orange Juice/ Oolong Tea/ Non-Alcoholic Sparkling Wine/ Non-Alcoholic Beer.)
Book Break charges are 3,000 yen/ 4,000 yen (members/ non-members) per person. FCCJ members can sign up at the reception desk. Reservations cancelled less than 72 hours in advance will be charged in full. Non-members can reserve at the reception desk by email (front@fccj.or.jp). Payment is in advance till Friday, June 11th, 2021. No refund is available unless the event is cancelled by FCCJ.
Online attendance (via Zoom) is available at 550 yen per person. Please indicate the intention to attend online when signing up. Details on how to join online will be sent to individual emails after their reservations are confirmed.
Attendees with food restriction should inform the reception desk (front@fccj.or.jp) three days before the event. We kindly ask for your cooperation with Covid-19 prevention measures at the reception and to wear a mask in the premises. Thank you.
​​​​​​​(The talk will be in English)
 
Library, Archives & Workroom Committee