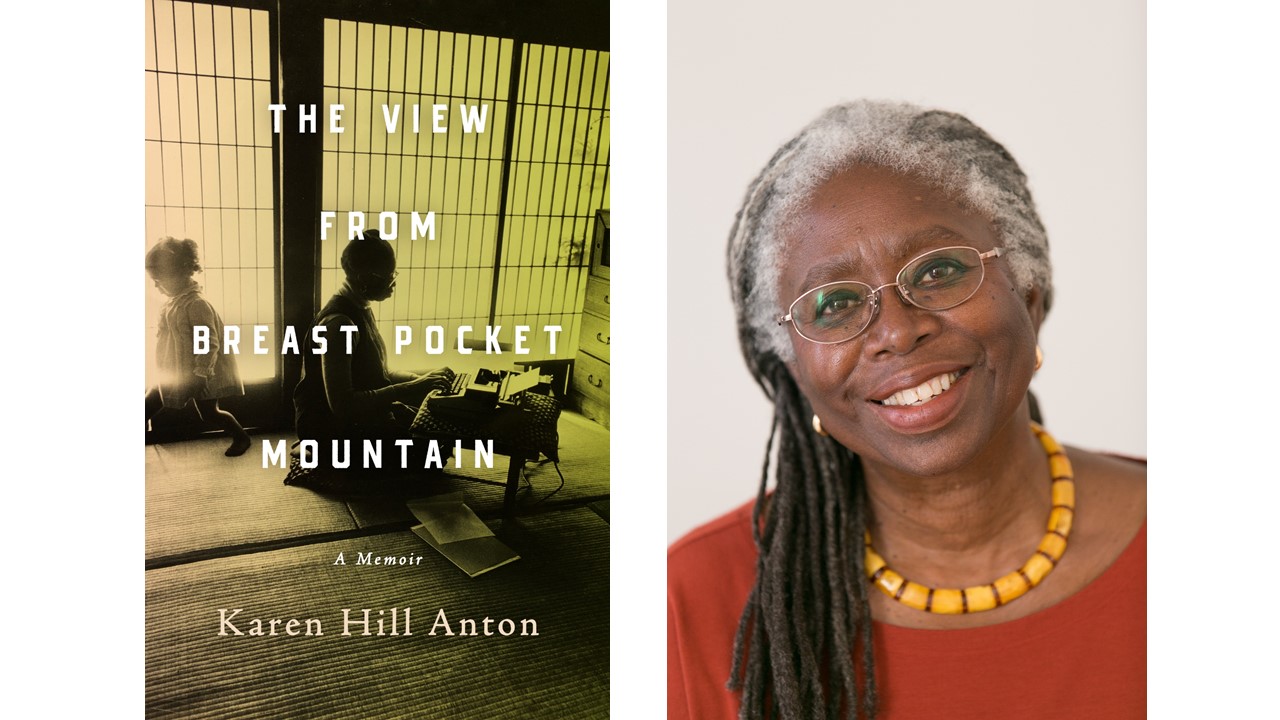 The View From Breast Pocket Mountain: A Memoir published by Senyume Press in 2020, is aptly described in Roger Pulver's editorial review: "Karen Hill Anton's life has been a remarkable journey, from the United States through Europe and overland across Asia to Japan. This is a story woven with great compassion and skill, the ultimate combination. It is a beautiful and deeply moving narrative full of fascinating people, the most fascinating being the author herself."
In her book, Anton starts with her beginnings as a child raised by her father in New York City. Through the study of art history and her first exploration of Europe, she gains a sense of the wider world. Years later, after extensive journeying, she settles in rural Japan where, through playing an active role in the local community, she makes a place for herself and her family. The desire to create home emerges as a central theme in the memoir, and in a life full of various, and at times daunting challenges, Anton highlights many instances of support, generosity, and kindness and her belief in our ability to transcend culture, ethnicity, and nationality. The View From Breast Pocket Mountain has been awarded the Book Readers Appreciation Group B.R.A.G Medallion.
The speaker wrote the popular column "Crossing Cultures" for The Japan Times for fifteen years and was also a columnist for Chunichi Shimbun. Her writing has appeared in several collections, most recently the award-winning The Meaning of Michelle published by St. Martin's Press in 2017. Anton achieved second-degree mastery in Japanese calligraphy, raised four children, and lives in rural Shizuoka with her husband William Anton since 1975. 
Doors open at 5:30 pm. Dinner is served from 6:00 pm. The presentation starts from 6:30 pm. Menu: TBD/ Dessert/ Coffee or Tea with one drink. Book Break charges are 3,000 yen/ 4,000 yen (members/ non-members) per person. 
FCCJ members can sign up at the reception desk. Reservations cancelled less than 72 hours in advance will be charged in full. Non-members can reserve at the reception desk by email (front@fccj.or.jp). Payment is in advance till Friday, March 12th, 2021. No refund is available unless the event is cancelled by FCCJ.
Online attendance (via Zoom) is available at 550 yen per person. Please indicate the intention to attend online when signing up. Details on how to join online will be sent to individual emails after their reservations are confirmed.
Attendees with food restriction should inform the reception desk (front@fccj.or.jp) three days before the event.
We kindly ask for your cooperation with Covid-19 prevention measures at the reception and to wear a mask in the premises. Thank you.
(The talk will be in English)