​​​​​​​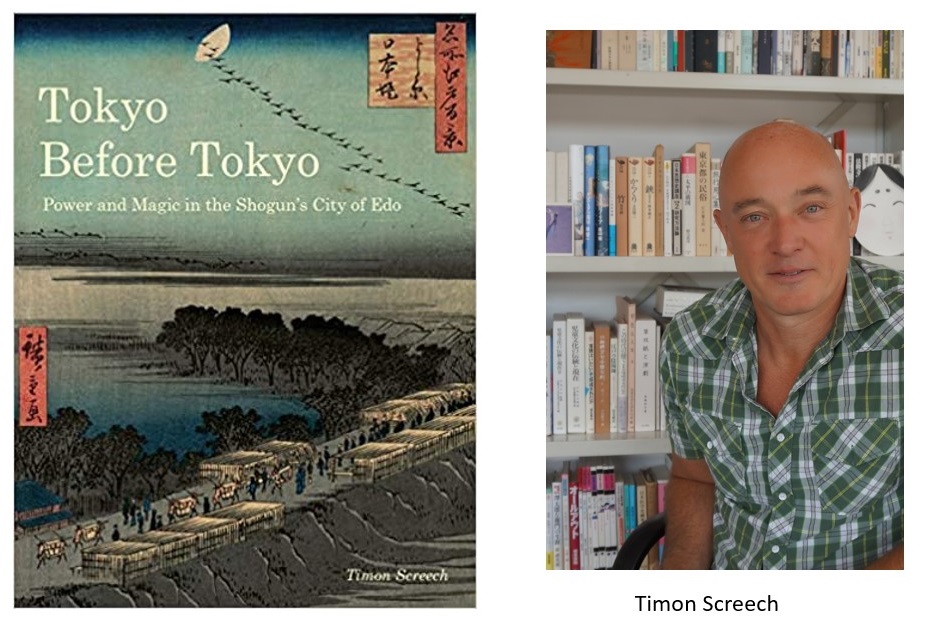 Visitors to Tokyo often object that the city is unplanned. It may look that way, but actually when Tokyo's forerunner, Edo, was laid out in 1590, it was subject to rigorous organisation. Edo changed many times, such as in 1603, when it became seat of the new Tokugawa shogunate, and again in 1657 after a terrible fire, and of course it evolved. But throughout, imperatives governed how the city looked, and how it was experienced, from the shogun's castle in the centre, to the red-light districts of the peripheries. 
This new book offers two themes in regard to the layout. One is power. Today we know that the Tokugawa lasted for some 250 years, but they rose during a period of civil war. Above all, they needed to secure themselves, so as to bring peace. Edo was built to be defended. The second strand is magic. The Edo authorities used both geomancy (sometimes referred to by the Chinese word fengsui (風水), though the Japanese called it onmyôdô (陰陽道), and also deployed the sacralising forces of Buddhism. 'Screech is a highly knowledgeable guide to Ieyasu's Edo. His narrative is generously illustrated . . . Today, very little of Tokyo's past remains standing, but the original footprint is still there. With Tokyo Before Tokyo, Screech shows us where to look.' (Japan Times)
 
Timon Screech has spent 30 years researching the history and culture of the Edo Period, and has authored some 15 books including "The Shogun's Silver Telescope: God, Art, and Money in the English Quest for Japan, 1600-1625" published by Oxford University Press in 2020.  Some of his books are available in Japanese translation including "江戸の大普請 :徳川都市計画の詩学 (Edo no daifushin : Tokugawa toshi keikaku no shigaku)"  published by Kodansha in 2007. He is Professor of the History of Art at SOAS, University of London, but is spending this year at Tokyo University of Foreign Studies as a Research Associate. 
Due to COVID-19 emergency regulations, our new Book Break schedules have changed. Doors open at 5:00 pm and the presentation starts from 6:00 pm to 7:30 pm. To follow social distancing, audience is restricted to 20 participants and charges are 1,100 yen per sign-up including drink. We have online sign-ups at 550 yen per person. Notifications will be sent to individual emails after their reservations are confirmed.
FCCJ members can sign up at the reception desk. Reservations cancelled less than 72 hours in advance will be charged in full.
Non-members can reserve at the reception desk by email (front@fccj.or.jp). Payment is in advance till Monday, February 8th, 2021. No refund is available unless the event is cancelled by FCCJ.
We kindly ask for your cooperation with Covid-19 prevention measures at the reception and to wear a mask in the premises.  Thank you.