May 2022 Exhibition: From Hell to Hollywood and Beyond
Nick Ut's Photo Exhibition
May 7 to June 3, 2022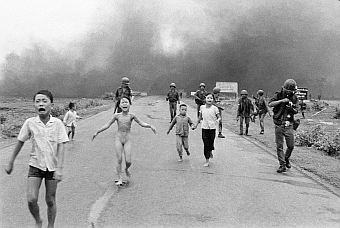 While still in his teens, Nick Ut had already decided that he was going to be a photojournalist like his brother who worked for the Associated Press. Nick was heartbroken when his brother died taking photos during the Vietnam War, but it didn't stop him from pursuing his dream. At 16, Nick got a job working in AP's darkroom at their Saigon office. Processing the films of Horst Faas, Eddie Adams, Henri Huet, and the other noted photojournalists was a great learning experience and in less than a year, Nick was also photographing for AP.