Deep Dive
FCCJ Deep Dive Series: Mental Health Impact of Covid-19 (Session 1)
Thursday, May 13, 2021, 18:00 - 20:00
FCCJ Deep Dive Series 2021 Mental Health Impact of Covid-19 (Session 1) 18:00-20:00, Thursday, May 13th, 2021 The FCCJ's Deep Dive series offers in-depth perspectives from leading experts on key business and social issues. Two May sessions will focus on the rise in mental health ...
Exhibitions
May 2021 Exhibition: 888zenya
Masanori Kamide Photo Exhibition
May 8 - June 4, 2021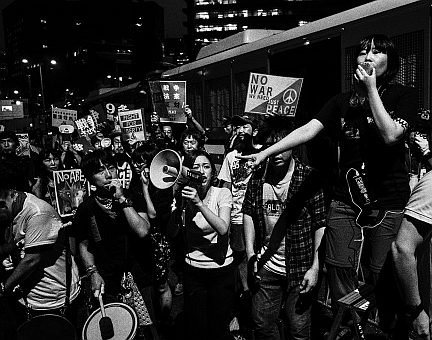 On Christmas Eve 2020, the number of people newly infected with the coronavirus reached 888 for a single day. Going out to the downtown area, chatting at bars and on dance floors was no longer something that could be enjoyed freely.
The title 888 Zenya [The Night Before 888] has the meaning of a record of the bustling nature and energy of the streets that everyone loved before their lives were plunged into this new lifestyle.
A musician that had been a professional DJ at popular discos since the 80s and stood at the center of Tokyo's entertainment found himself in distress over the sight of Tokyo's night lights (albeit temporarily) disappearing at the time of the 2011 Great East Japan Earthquake.
He has changed from someone who created entertainment to someone who records events. This is the sight of a man who has now watched over Tokyo with love for 10 years; a man that has loved the towns and people of Tokyo for around 40 years. He has been able to grasp the miraculous and rare scenery of the city precisely because he has spent his time touring the streets of the night on his bicycle.