September 2021 Exhibition: Tokyo 2020 Paralympics
September 4 - October 1, 2021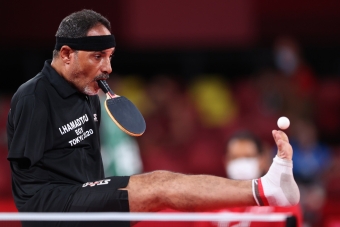 When the Games came to Tokyo in 1964, I was looking forward to seeing Abebe Bikila, the barefoot marathon champion. I was totally captivated when I saw a picture of him running barefoot at the Rome Olympics inside a photo magazine. Early in the morning on the day of the competition, I took a position at the corner by the entrance to the National Stadium. Abebe ran calmly like a great philosopher, and the Japanese marathon runner, Tsuburaya, ran behind him tilting his head. My eyes filled with tears as I pressed the shutter on my camera. That was my first Olympic experience.