Issue: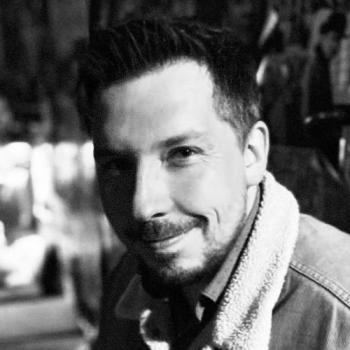 Regular Member
Will Fee
The Japan Times
Will Fee is a British writer based in central Tokyo. As a news reporter at The Japan Times he covers the domestic politics beat alongside geopolitics, culture, and society. Prior to joining The Japan Times, he worked as a content writer for a major Japanese automaker and as a freelance journalist, his work appearing in Al Jazeera, The Diplomat, The South China Morning Post, and elsewhere.
Will holds an MA in Comparative Literary Studies from Goldsmiths College and an MPhil in Japanese Studies from Oxford University. There his research looked at Japan's postwar history, culture and society with a focus on the life and work of Ōe Kenzaburō. Having spent a number of years in various parts of the former Soviet Union, he is also an avid observer of Central Asia and Eastern Europe.
He first came to Japan in March 2011, a week after the triple disaster, to work as an English teacher in Fukuoka. As a result of his time in Kyushu, he remains a fan of yatai and Hakata ramen in particular.
---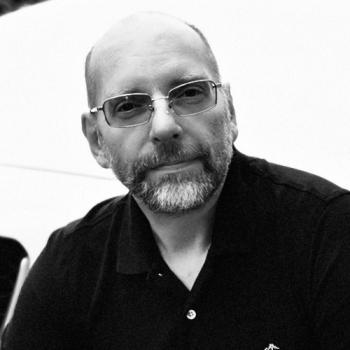 Regular Member
Brian Long
Freelance Author
Born in Coventry, England, in 1967, Brian comes from an engineering background. In many ways, it is simply a continuation of family history, as quite a few of his ancestors were involved in the field, from watchmaking at one end of the scale, through to aero-engine production at the other.
His love of old cars and bikes led to his first accidental steps into journalism, and eventually writing became a full-time job. Since 1990, he has had over 90 books published, mainly on motoring, but also camera-related subjects, with several titles being translated into German, French and Japanese.
After living most of his early life in England and a spell in France, he now resides on the outskirts of Chiba City with his wife, Miho, and their two children, Louis and Sophie-Mercedes. Hobbies include reading, being around Thoroughbred horses and, of course, cars, motorbikes, bicycles and cameras - the things he writes about with such passion.
---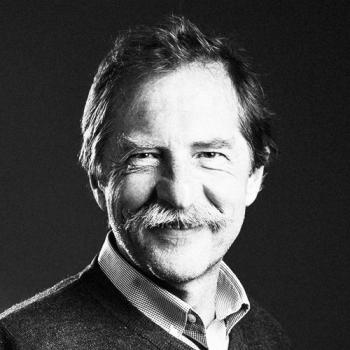 Regular Member
Dorian Malovic
La Croix
Dorian Malovic is the Asia Editor of the national French daily La Croix. He settled in Tokyo in spring as a regional correspondent for La Croix. He has been covering Asia for many years. He started as a foreign correspondent in Hong Kong in the 1980's for several years when China started to open up to the outside world, before and after the Tiananmen Square massacre in Beijing on June 4, 1989.
He travelled extensively in China, (all provinces including Tibet and Xinjiang when it was still "allowed") North-East Asia (South Korea, North Korea once, and Japan) and Southeast Asia, covering politics, economics, society and religion. He has written several books about Hong Kong, China, Catholicism in China, and North Korea.
He regularly appears on French, Belgium, Swiss and Canadian TV and radio programs to talk about China, Hong Kong and North Korea.
---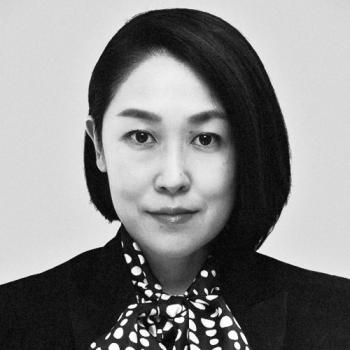 Regular Member
Yukiko Toyoda
Reuters News and Media Japan
Yukiko Toyoda has been appointed Japan Bureau Chief.
Yukiko is a dynamic editor and newsroom manager who brings a deep record of experience in reporting on Japan and its role in the world to this crucial position, which oversees Reuters coverage in English and Japanese of the world's third-largest economy.
Over the course of her 25-year career at Kyodo, Yukiko covered defense and foreign policy and the Bank of Japan in addition to postings in Kyodo's bureaus in Osaka and Niigata. She was Kyodo's Singapore bureau chief from 2009 to 2013 and worked as a correspondent in Washington from 2015 to 2018. Most recently, she has been the deputy editor for Kyodo's investigations team where, among other stories, she worked with the International Consortium of Investigative Journalists on reporting on the money flow French prosecutors had examined as part of a corruption investigation related to Tokyo's successful bid to host the 2020 Summer Olympics.
Yukiko has reported extensively of the evolving defense and diplomatic ties between Japan and the United States at a time of rising tensions with China. She was one of a team of Kyodo journalists recognized with a special prize from the Japan Congress of Journalists for a series about US-Japan defense cooperation in 2007. Outside her work in journalism, Yukiko has been a visiting scholar at Johns Hopkins School of Advanced International Studies and has a doctorate from Waseda University with a focus on public policy. She's the author of four Japanese-language books on U.S.-Japan relations and regional security issues.
---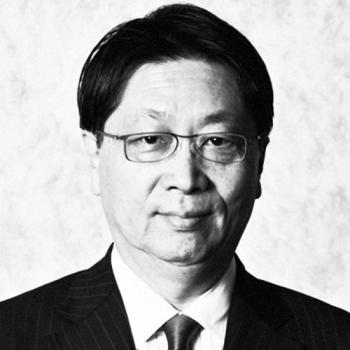 Professional/Journalist Associate Member
Masato Mori
Toyo University
Masato Mori currently serves as a professor in the Department of Global Innovation Studies, Faculty of Global and Regional Studies, Toyo University (2017- ). He served as Chair of the Course of Global Innovation Studies, Graduate School of Global and Regional Studies, Toyo University (2020-2022). His prior work experiences include Price Waterhouse Coopers (2005-2007), Deloitte Touche Tomatsu (2007-2013), Crowe Horwath Global Risk Consulting (2013-2017). In his earlier career, he worked for five years as an international public servant at an international organization (INTELSAT) headquartered in Washington, DC. There he obtained Master's degree in Accountancy and Certified Public Accountant (CPA) certificate in Washington DC.
Mori holds a B.A. in Economics from Waseda University (1979) and Master of Accountancy from The George Washington University (1991). He is a regular member of Association of International Certified Professional Accountants (AICPA), The Institute of Internal Auditors (IIA), and ISACA (formerly known as the Information Systems Audit and Control Association). He is the author of several books including his masterpiece "Illustrated Guide to Overseas Subsidiary Management: From Governance, Risk Management and Compliance to Internal Audits" published by Toyo Keizai Inc. (2014).
---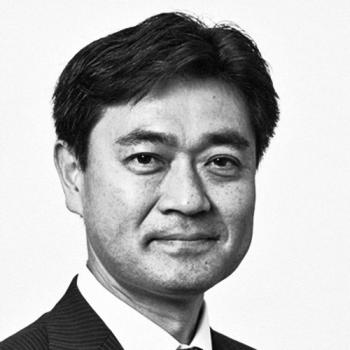 Associate Member
Mitsuo Miwa
JPX Market Innovation & Research, Inc.
Since joining Tokyo Stock Exchange (TSE) in 1990, Mitsuo Miwa has served in several positions spanning many different departments. After serving as Senior Manager of Corporate Strategy, he went on to act as the exchange's Chief Representative in Europe for five years before returning as Director to lead market business development at TSE and Osaka Exchange, Inc. in July 2013. He then served as Director of Corporate Communications & Chief Investor Relations Officer in April 2016 and General Director of Global Strategy in April 2019 at Japan Exchange Group (JPX), Inc. He also served as General Director of JPX Sustainability Committee from April 2019 to March 2021. He was appointed to his current position in April 2022.
---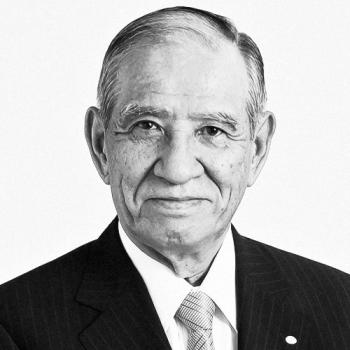 Associate Member
Kensuke Yamada
Fujiya Co., Ltd.
Yamada joined Yamazaki Baking Co., Ltd. in 1960.  He explored Osaka and Nagoya markets and established a business base in the Kansai area, when the company started expanding its business into the Kansai region.
In 1970, he became a sales manager at Yamazaki Nabisco Co., Ltd. In 1974, he became a manager of Chiba factory of Yamazaki Baking Co., Ltd, and in 1980, he became a director of general affairs and human resources.  In 1981, was appointed an Executive Director. In 1990, Yamada was appointed Managing Director and succeeded in making Yamazaki Baking Co., Ltd. the leader in the food industry.
In 1986, he was appointed as a trustee of Ikeda Seika Co., Ltd. in Kagoshima Prefecture (currently named Ikeda Pan Co., Ltd.). In 1996, he was appointed chairman of Ikeda pan Co., Ltd., and succeeded in rebuilding the firm.
In 1999, Yamada was appointed Vice President of Yamazaki Baking Co., Ltd. In 2000, he was made Chairman and President of Daily Yamazaki Co., Ltd.  In 2007, after problems associated with Fujiya Co., Ltd., he concurrently served as chairman of the company and worked hard to rebuild it, achieved profitability in three years.
---